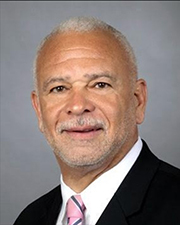 Brooklyn, NY The Brooklyn Navy Yard has appointed Michael Kelly to the role of COO and executive vice president. An accomplished architect with three decades of experience in public service, Kelly joins the Brooklyn Navy Yard amidst the industrial park's largest expansion since World War II.
"BNYDC continues to demonstrate its ability to fulfill its mission of creating middle-class jobs for New Yorkers at the Brooklyn Navy Yard," said Brooklyn Navy Development Corporation (BNYDC) president & CEO David Ehrenberg. "Its success is based on the experience, capabilities and devotion of its team, which now includes Michael Kelly. His decades of experience will greatly support BNYDC in the management of the 300-acre campus."
In the role of COO and executive Vice President, Mr. Kelly will be charged with overseeing the yard's world-class operations and property management team, which manages the industrial park's energy infrastructure, utilities and building maintenance.
With 30 years' experience managing large scale real estate assets, Mr. Kelly is well-positioned to add critical insight to the BNYDC executive team. He possesses a proven track record of raising property management and service standards at public assets, both distressed and in good financial standing. As the Yard plans to expand to 30,000 jobs and add 5 million square feet of new manufacturing space in the coming years, Mr. Kelly's unsurpassed combination of leadership, public service and real world operating knowledge will support the BNYDC's continued mission.
Kelly has served as the Executive Director of the Housing Authority of New Orleans, the Washington D.C. Housing Authority and the Philadelphia Housing Authority, and served twice as General Manager of the New York City Housing Authority. He has also served as the Director of the District of Columbia Department of Housing and Community Development. Mr. Kelly began his career as an architect for the San Francisco Housing Authority in 1983. In 1994, as Acting Executive Director, he had achieved the honor of being the first registered architect to head a large Public Housing Authority in the U.S.
Kelly holds a Masters of Architecture from the University of California, Berkeley; a Master of Arts in education from San Francisco State University; and a Bachelor of Arts in architecture from Princeton University. He has received numerous professional distinctions, including the Rose Center for Public Leadership's Rose Fellowship Study Appreciation Award, the Homebuilders Association of Philadelphia's Exceptional Leadership Award and the President's Volunteer Service Award. In 2010, he received the E. Justin Herman Leadership Award, the highest honor given by the National Association of Housing and Redevelopment Officials.