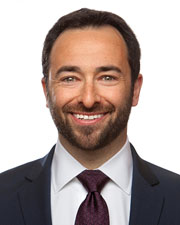 Name: Derek Bestreich
Title: President
Company Name: BRG
What aspects of working from home did you enjoy most?
I found working from home pretty challenging (my wife and I had twin boys in April!). But I enjoyed saving commute time (30 minutes each way) and using that towards exercise. I enjoyed the opportunity to experience a quieter perspective on life and business and what we've been up to through the rush of day to day. I enjoyed seeing the strength of our company's systems and realizing that we are fully positioned for remote capabilities. We decided upon return to office, we will take significant steps to reposition for growth and become a premier NYC investment sales brokerage. We just expanded to 13,000 s/f at 45 Broadway (lower Manhattan) and we're looking to add additional winners to our team in 2021.
What are your predictions for commercial real estate in 2021?
Herd immunity Q2-Q3. Employees to return to office work. Rental market to come back. Brooklyn low rise / low density neighborhoods to thrive. Bank financing to loosen up from excessive restrictions. Financing rates to drop significantly to be more in line with incredibly cheap and readily available financing on residential properties. Sales market to be extremely active as owners reposition equity for lifestyle changes or opportunistic acquisitions. Buyers will experience the largest spread between cost of financing and cap rates seen in a decade.