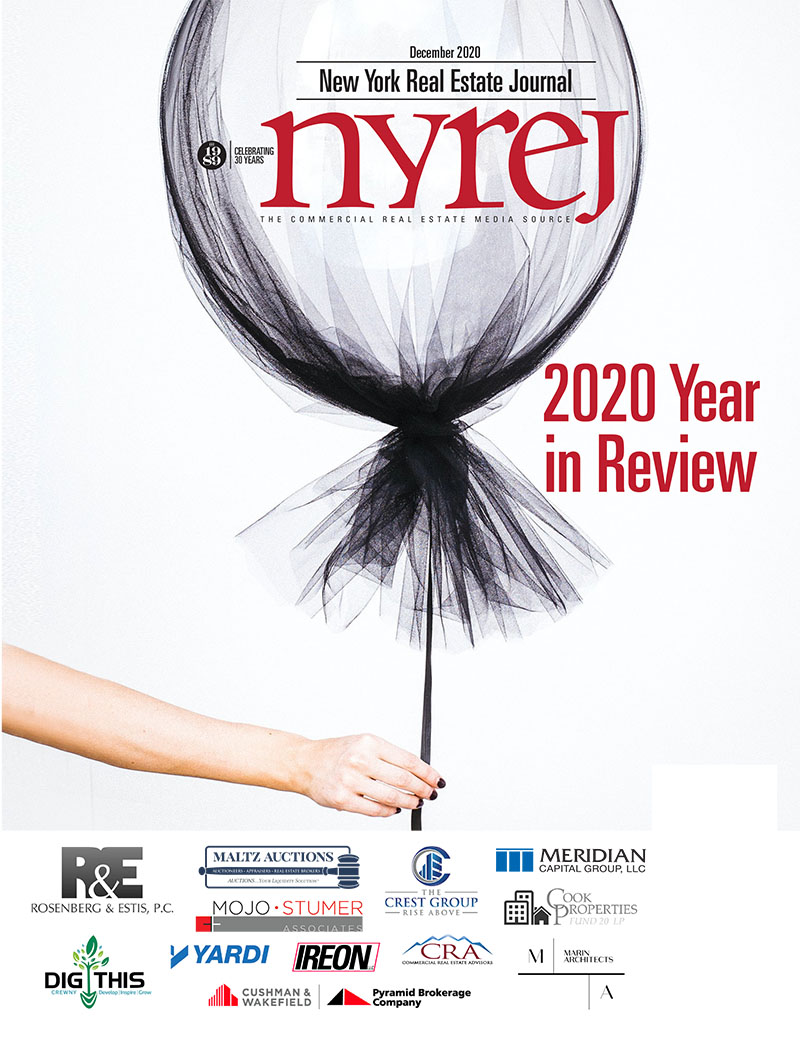 New York, NY The New York Real Estate Journal (NYREJ) published its monthly spotlight. December's issue is titled 2020 Year in Review. Hear from industry professionals as they discuss how they overcame the challenges of working in a Pandemic, celebrate their achievements, and hear their predictions for 2021.
The New York Real Estate Journal would like to thank all our advertisers, subscribers and contributing authors for making 2020 the best it could be. We would also like to thank this issue's sponsors: Rosenberg & Estis, P.C.; CREW NY "Dig This;" Maltz Auctions, Mojo Stumer Associates; Yardi; IREON; Cushman & Wakefield | Pyramid Brokerage Co.; The Crest Group; CRA Commercial Real Estate Advisors; Meridian Capital Group, LLC; Cook Properties; and Marin Architects.
CLICK HERE to view the digital edition.