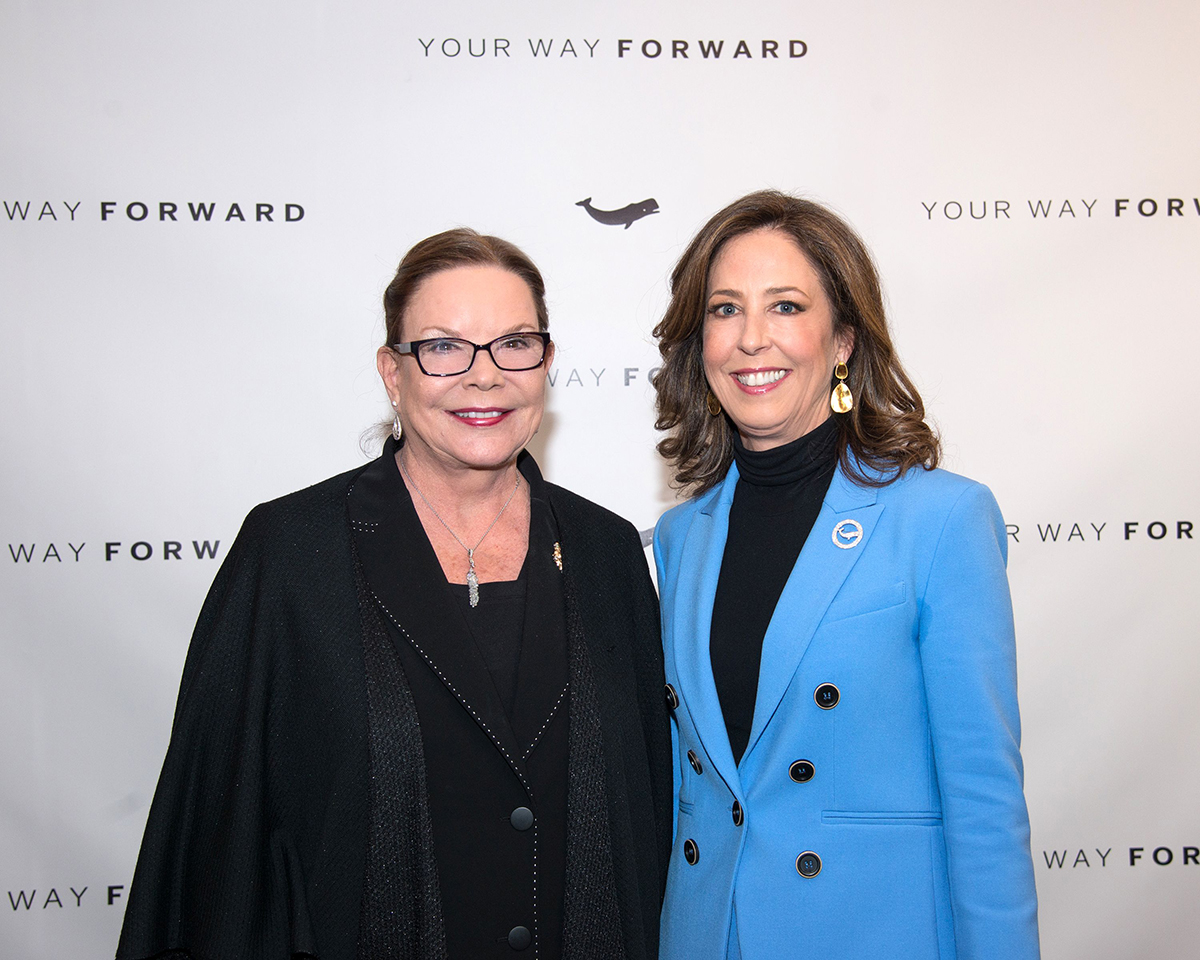 Cold Spring Harbor, NY Daniel Gale Sotheby's International Realty has a new chief executive officer. Patricia Petersen, president and CEO since 1991, has appointed Deirdre O'Connell to succeed her as CEO. O'Connell has served in many leadership roles for Daniel Gale Sotheby's International Realty, most recently as general sales manager. Petersen will remain as chairman of the board and president of the organization.
Through Petersen's strategic planning and leadership for 25 years and through changes in the industry, Daniel Gale Sotheby's has become a powerhouse in residential real estate—a $3.3 billion organization with 27 offices and more than 900 sales agents. Petersen joined Daniel Gale Sotheby's International Realty as a sales associate in 1974 and right from the start was a success story, growing her own business as well as that of Daniel Gale Sotheby's International Realty. She assumed managerial roles of increasing responsibility before being named to the president and chief executive role, succeeding real estate Kent Gale and acquiring a majority interest in the organization.
Petersen's boldest and most rewarding move was in 2005 reaffirming a decades-long association with Sotheby's International Realty, which at that time was changing its affiliate model. She saw the long-term value in the affiliation, certainly for its strong brand but she also early on recognized the growing value in and need for increased exposure to a national and international audience through the extensive worldwide marketing and networking that only Sotheby's International Realty could offer its affiliates.
"Pat has been an integral part of the Sotheby's International Realty brand since its inception," said Philip White, president and CEO, Sotheby's International Realty Affiliates LLC. "Her foresight and keen business acumen grew Daniel Gale Sotheby's International Realty into the formidable force it is today. I am proud to have worked with Pat in a leadership capacity for over a decade and know that Daniel Gale Sotheby's International Realty will continue to prosper under the leadership of Deirdre O'Connell."
O'Connell joined senior management team in 2007 when she sold her successful real estate agency to Daniel Gale Sotheby's International Realty. "I was feeling the pressure to increase the resources available to my agents and clients as the real estate industry was undergoing tremendous change. When I met Pat Petersen, I instantly knew what to do. Daniel Gale Sotheby's had the culture I was trying to build and the technology that was revolutionizing real estate—everything my agents had been begging for."
As part of the management team, O'Connell accepted the challenge to help build Daniel Gale Sotheby's International Realty's presence on the North Fork of Long Island and other important markets, while taking charge of the organization's Manhasset office. Under her leadership, the Manhasset office grew in size and production, ranking as the #1 office in the organization in 2014, 2015, 2016 and 2017. A North Fork native, O'Connell was integral to Daniel Gale Sotheby's International Realty's East End expansion, which includes offices in Cutchogue, Greenport, Mattituck and Shelter Island.
As general sales manager, O'Connell has been instrumental in the expansion of the organization west to Queens, south to Rockville Centre and east to Westhampton Beach. More recently, she has worked even more closely with Petersen to transfer to her new role in the C suite.
"Becoming part of the Daniel Gale Sotheby's International Realty family has more than exceeded my expectations, and it is a great privilege to continue to build upon Pat's many significant contributions to Long Island and the industry, both locally and globally," said O'Connell. "The organization has grown so much in the ten years that I've been here, both in terms of new markets and overall diversity. I've always had a talent for leading sales teams and have successfully run a smaller organization. I'm now ready to achieve even greater success running Daniel Gale Sotheby's International Realty's various divisions, departments and its close to 30 sales offices Island-wide, further cultivating partnerships and leadership in the real estate industry."