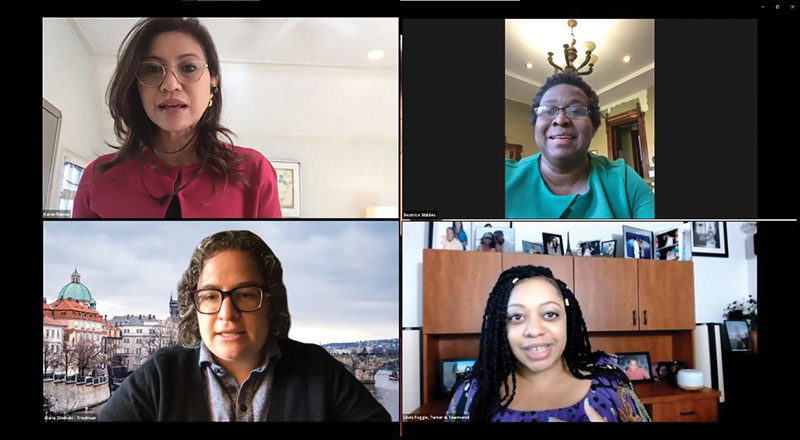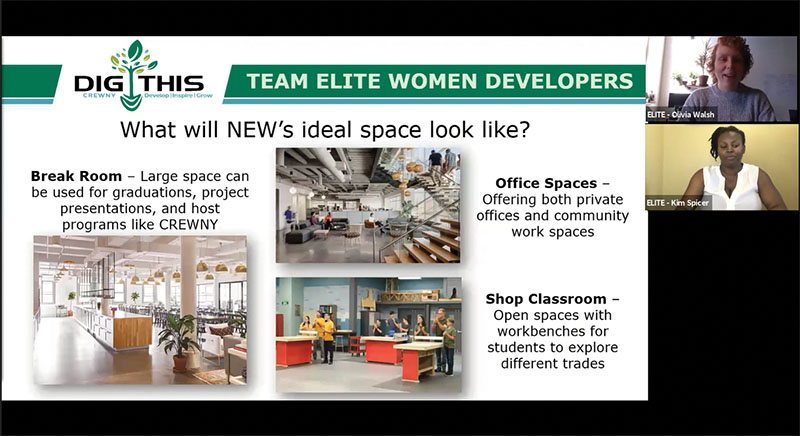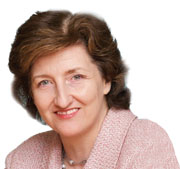 CREWNY DIGs This
During three Saturdays in October, CREWNY proudly presented "DIG This: A CREW Careers Program," an amazing collaboration among CREWNY, CREW Foundation and NEW (Nontraditional Employment for Women). The program focused on the Development Lifecycle to educate NEW graduates about:
Substantive elements of that Lifecycle;
Where their roles as tradeswomen fit in it;
How their acquired jobsite skills and knowledge can be translated to other CRE roles; and
CRE career opportunities beyond the trades.
Its overarching goal was to inspire, encourage and motivate all participants to pursue and achieve their full potential.
The program was comprised of 10 extraordinary featured speakers, including CREW Network CEO, Wendy Mann, who focused on CRE thought-leadership from development industry leaders, as well as inspiring stories from senior CRE executives on their respective CRE journeys. It included CRE Jeopardy and other educational segments, as well as CREWNY Conversations facilitating relationship-building among CREWNY members and NEW graduates.
The Program culminated on November 7th with a Mock RFP Team Challenge, in which teams of NEW graduates developed, and presented to a panel of judges, exceptional proposals responding to a Mock RFP for the fictional development of new headquarters for NEW. The proposals reflected knowledge gained throughout the program, as well as the innate talent and abilities of NEW team competitors.
CREWNY's 2020 DIG This competition winners were: Olivia Walsh and Kim Spicer of Team Elite Women Developers. Team Achievement Award winners included: Loli Cheung; Elsie Ingabire; Esther Minton; Leslianette Ramirez; Linda Ramirez-Gonzalez; Keana Rivas and Robin Sokoloff.
46 CREWNY members and CRE leaders invested time, wisdom and experience in the program's success, encouraging and supporting NEW women in the CRE pipeline, including featured speakers Heidi Blau, Leisa Crawford, J.J. Falk, Linda Foggie, Wendy Mann, Ines Olesen, Kasey Pace, Carrie Pianin, Kennetha Pettus, Karen Ramos, Beatrice Sibblies and Alana Sliwinski. All contributors will be recognized in the next issue.
We are profoundly grateful to program sponsors:
Gilbane Building Co.;
Zetlin & DeChiara LLP;
JLC Environmental Consultants;
Phase Integration;
Arbor Realty Trust; and
Welby Brady & Greenblatt, LLP.
Barbara Champoux is the principal of Champoux Law Group PLLC, New York, N.Y.

Thanks for Reading!
You've read 1 of your 3 guest articles
Register and get instant unlimited access to all of our articles online.

Sign up is quick, easy, & FREE.
Subscription Options
Tags: