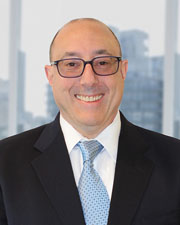 Woodbury, NY Gettry Marcus CPA, P.C., a Top 200 Firm, has welcomeed Matthew Cohen as principal. Cohen will join Gettry Marcus' small business group.
Cohen, CPA, brings with him over 30 years of expertise in accounting, tax, and consulting and has experience working with corporations, partnerships, individuals, and start-up businesses. Cohen specializes in devising and implementing tax and financial strategies, allowing clients to focus and plan for their businesses future.
Prior, Cohen was a member of the Business Advisory group of a large New York City CPA firm. Cohen received his Bachelor of Science in accounting from Brooklyn College. He is a member of the American Institute of Certified Public Accountants, the New York State Society of Certified Public Accountants and The Resource Group of New York City. Cohen also serves as chairman of Powering Potential, a not-for-profit organization whose mission is to "use technology to enhance education and stimulate the imagination of students in underdeveloped countries.