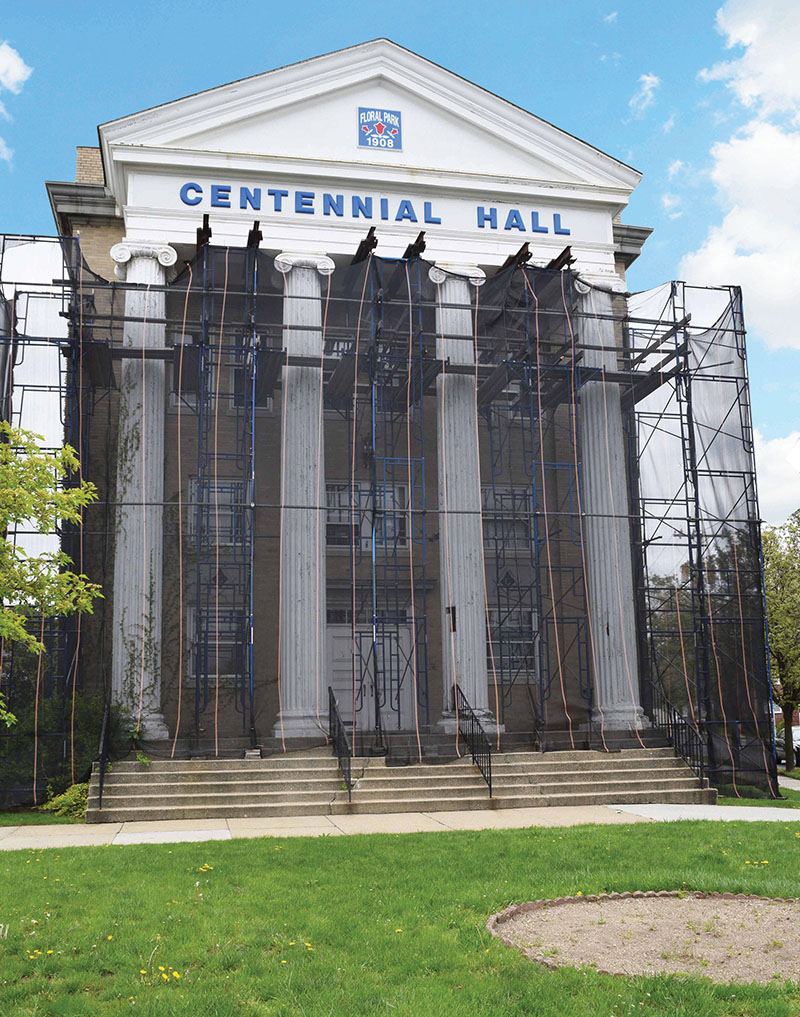 Floral Park, NY CBRE negotiated the $1.2 million sale of Centennial Hall, a 8,500 s/f social hall located at 29 Tulip Ave. Built in 1925, the building once served as a Masonic Temple and is one of the most prominent structures when entering the Village from Jericho Tpke. due to its stature and façade detailing.
CBRE's Jay Gelbtuch and Eric Gilman represented the seller in the transaction, the Village of Floral Park. The building was acquired by Friedman Group LLC, who plans to redevelop the space into a multifamily property.
"Centennial Hall is a coveted fixture in the Village of Floral Park, so it was important that we partner with the Village board to identify the needs of the village residents." said CBRE's Gelbtuch. "After several visioning sessions with the village residents, it was determined that a multifamily development would be the most efficient use for the space as it would allow for the building to be preserved without negatively impacting the parking or traffic in town."
Centennial Hall is situated on a 21,460 s/f lot in the northwest section of Hampstead in Nassau County, adjacent to the Queens border. The site is four blocks away from the Floral Park Long Island Railroad Station and directly off Jericho Tpke., which provides access to the Cross Island Pkwy.