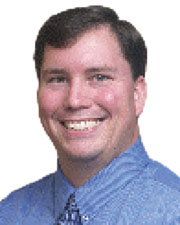 Plainview, NY According to Charles Rich, president of CA RICH Environmental Consultants, Jason Cooper has been promoted to vice president.
Cooper joined the firm in 2005 and has managed to move up within CA RICH by managing projects effectively and taking on increasing project responsibilities in a measured and constructively-progressive fashion over the past 15 years. He has earned a reputation with CA RICH's clientele ranging from remedial investigations and design and installation of remediation systems, to overseeing implementation and completion of regulated Brownfield redevelopment projects and their attractive tax benefits to the satisfaction of a range of client interests. He is respected by his professional peers and colleagues both inside and outside the firm.
CA RICH Management is looking forward to Cooper's participation further growing the firm's uniquely-positioned favorable reputation as an established proven leader in the environmental field in the NY tri-state region.