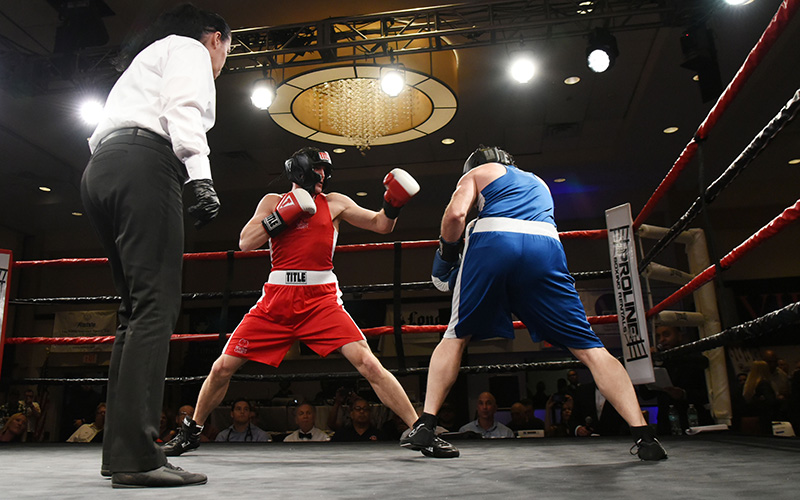 Melville, NY Kyle Burkhardt, senior director at Cushman & Wakefield of Melville Long Island who also serves as president of the Commercial Industrial Brokers Society (CIBS) of Long Island, recently squared off in the boxing ring as part of the Long Island Fight for Charity's 14th main event.
Long Island Fight for Charity is the nation's only all-volunteer charity networking and boxing event that features business professionals turned volunteer boxers. Many of its boxers, including Burkhardt, had no previous boxing experience.
Burkhardt, a seasoned commercial real estate professional and resident of Seaford, underwent intensive boxing training for several months to prepare and get into physical shape for his bout against Mike Signorelli of Selden. In front of a crowd of over 1,000 attendees, Burkhardt went toe-to-toe with his opponent for three sanctioned rounds.
"I decided to volunteer as a Fight for Charity boxer to help less fortunate families on Long Island," Burkhardt said. "This was an opportunity to give back to the community and at the same time improve my personal health and get into shape."
A total of 18 boxers from different Long Island businesses participated in the Long Island Fight for Charity, which raised over $100,000 for local charities, including the Long Island Community Chest, The Genesis School, and Family Residences and Essential Enterprises (FREE).