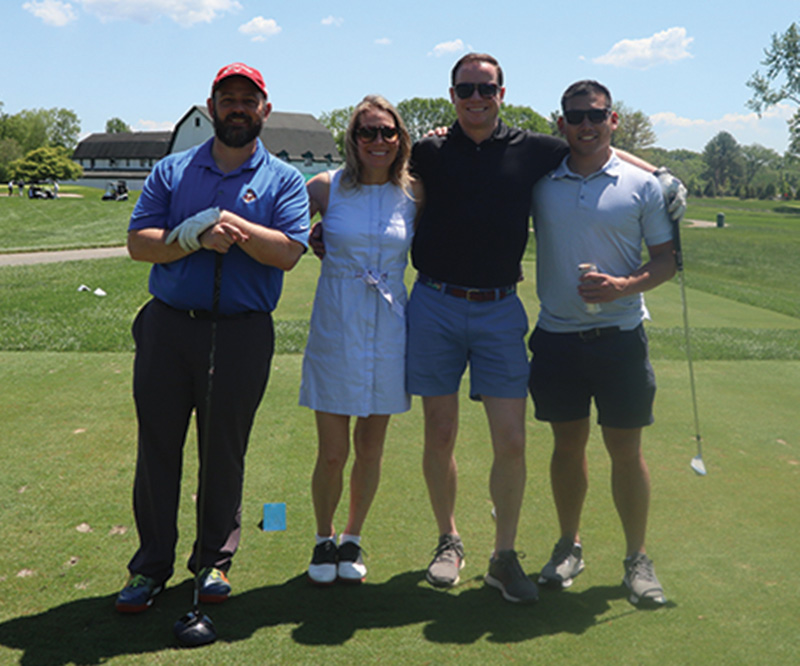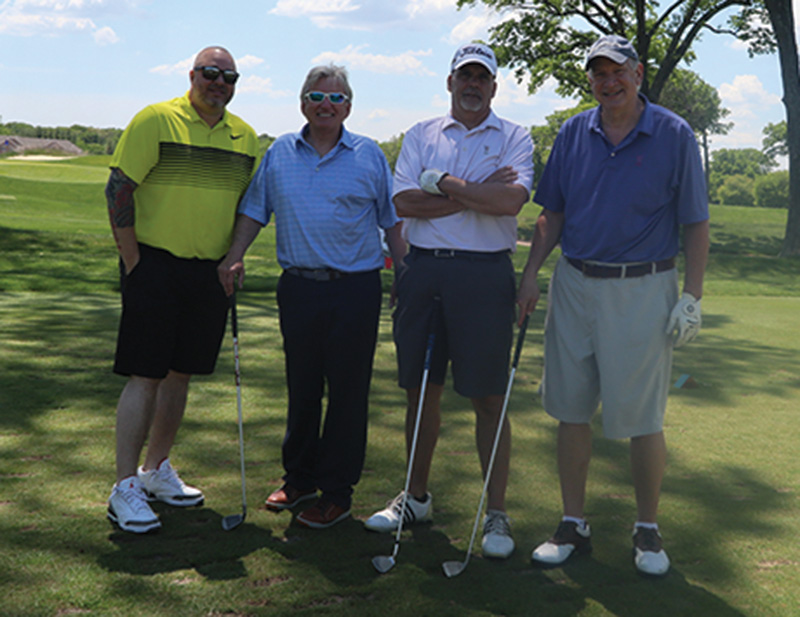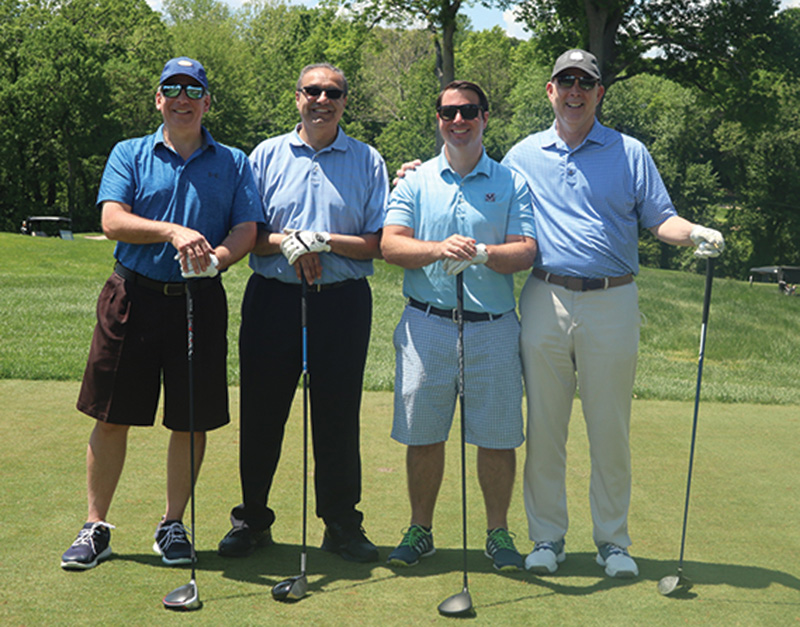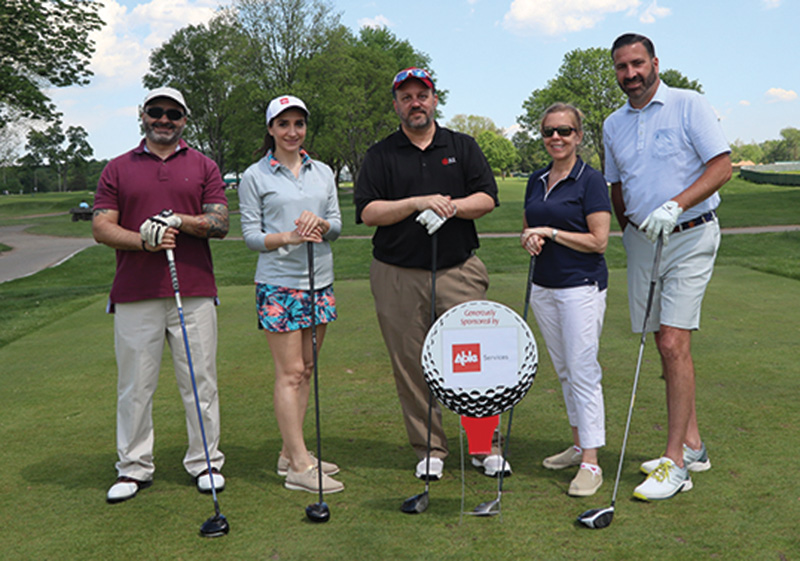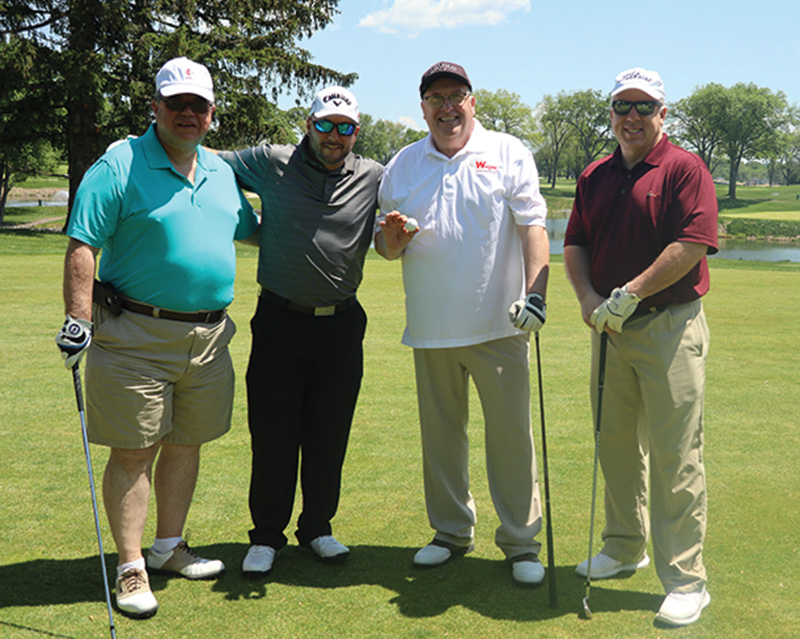 New York, NY On May 17th, BOMA New York hosted its annual Golf Classic at Edgewood Country Club in River Vale, NJ. Sunny blue skies, and a high of 75, framed the picture-perfect day for the sold event that attracted 144 CRE professionals to play golf, dine, and network.
The day began with a morning putting contest (sponsored by M & S Mechanical), followed by a delicious brunch and an 11:30AM Shotgun Start. After eighteen holes of golf, the day concluded with cocktails and an awards dinner. The results of the four-person scramble include: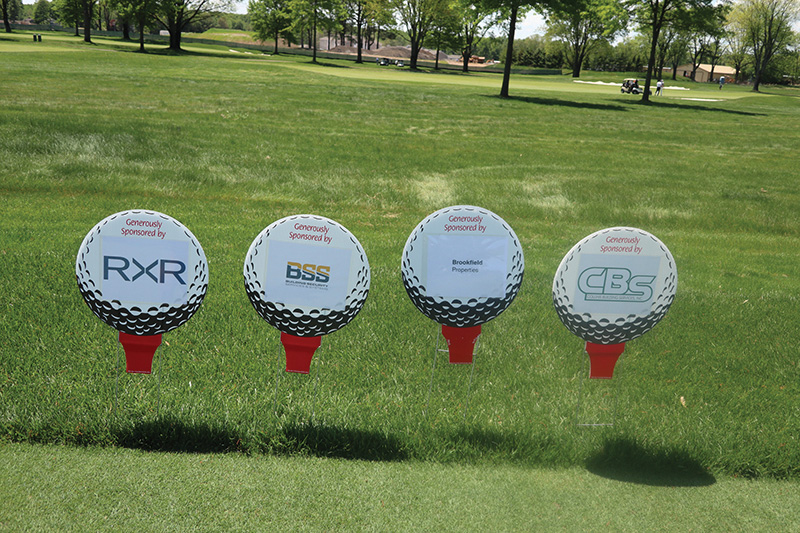 The Jack Degan Annual Award
Lowest Score of the Day – Score of 58:
Carrie Brown
Michael Gerazounis
Glen Hertzberg
John Perez
Closest to the Pin – 3rd Hole: Greg Wager – 7'7"
Closest to the Pin – 7th Hole: Tim Clancy – 4'6"
Closest to the Pin – 13th Hole: Nathan Menendez – 5'1"
Closest to the Pin – 16th Hole: Tim Solberg – 11'2"
Closest to the Pin – 18th Hole: Orest Krawciw – 5'5"
1st Place Low Gross, Score of 59:
Alex Kuffel
Bill Luyke
Rich Singer
Dan Tybersky
2nd Place Low Gross, Score of 63:
Tom Alessi
Bart McDade
Jack Morris
Vinny Punzone
Longest Drive 8th Hole:
Men – Brian Dudgeon
Ladies – Carrie Brown
Longest Drive, 17th Hole:
Men – John Reali
Ladies – Carrie Brown
"Networking is a key component to BOMA New York and a primary ingredient that propels all industries," said Hani J. Salama, Chair and Chief Executive Office of BOMA New York. He continued, "I was excited to see so many familiar faces return to our signature golf event and look forward to playing again at the end of the summer."
Raffle prizes included a Callaway Epic Driver, Callaway Hybrid, Set of Callaway Irons in a Callaway Bag (sponsored by Vornado Office Management & Collins Building Services), 7 Piece Set of Cobra Graphite Irons, (Donated by Firequench, Inc.), 7 piece set of Callaway Irons (Donated by Total Fire Protection), 7 Piece Set of Ping G425 Irons (Donated by 1700 Broadway and 1 Dag [Rockhill Management]), Cobra Driving Iron (Donated by UG2), a Gift Certificate to Peter Luger in Brooklyn (Donated by Frank Keating) and multiple Gift Certificates to the Edgewood Pro Shop (Donated by W.H. Christian & Sons). Closest to the Pin Sponsors were: Alan Margolin & Associates, Liberty Elevator, SBM Inc., and Wager Contracting. Golf Towels were sponsored by American Pipe & Tank and SWAG Bags were courtesy of Titan Construction.
BOMA New York announced a Summer Invitational, scheduled for August 23rd to be played at Fenway Golf Club in Scarsdale, NY. The additional golf event is a unique addition to the BOMA NY 2021 calendar and a way to encourage its members to safely network as New York continues to get back to normal.