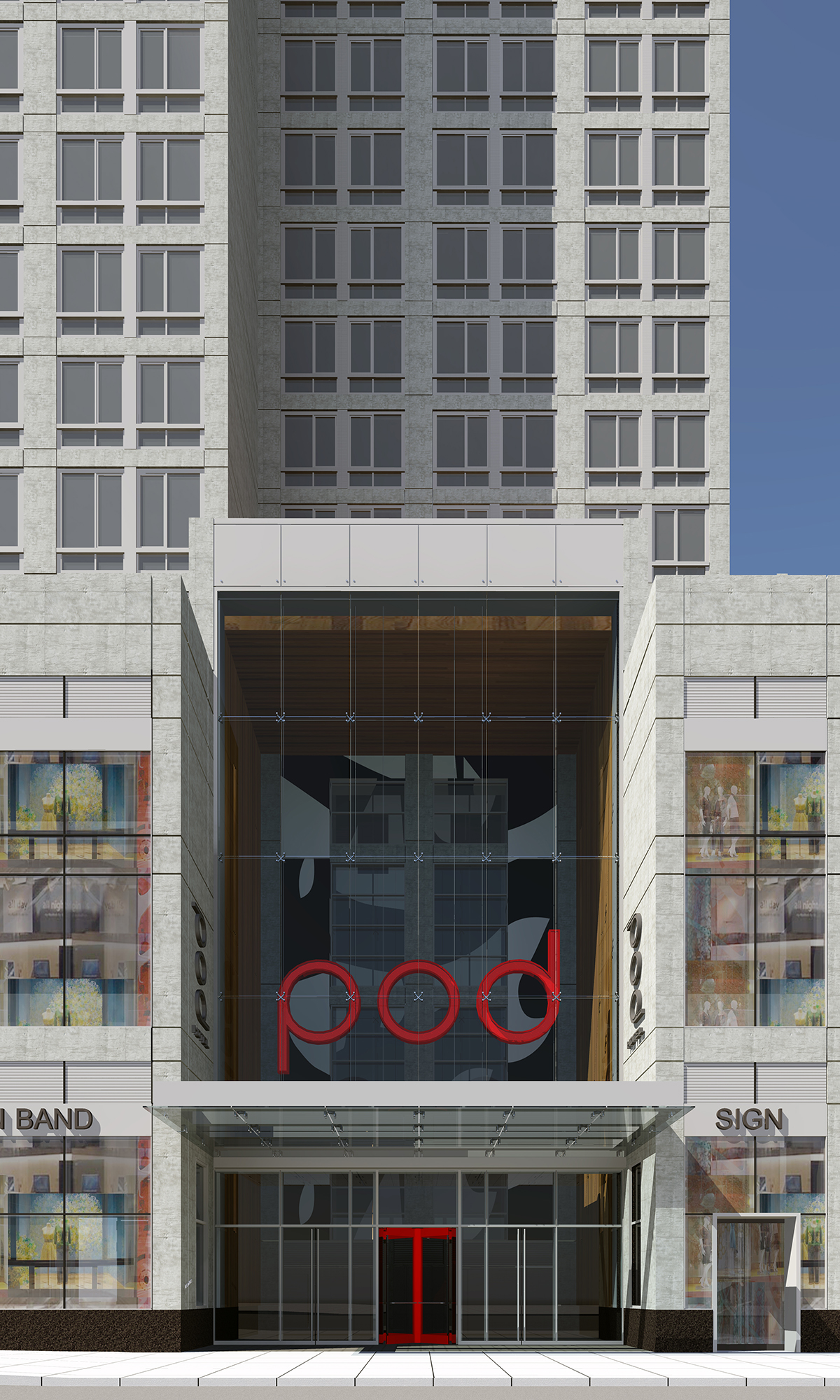 Manhattan, NY The Pod Hotels has opened its flagship property, Pod Times Square. A BD Hotels property (The Mercer, The Marlton, The Bowery, The Maritime, The Greenwich), Pod Times Sq. becomes the fifth asset in the Pod Hotel collection following the uccess of Pod 51 and Pod 39; Pod BK, the first property in an outer-borough; and Pod DC, the first property outside of NYC. The innovative hotels' proven micro-model boasts the highest percentage of occupancy across the entire BD Hotels portfolio. Pod Times Sq. will be the biggest Pod to date and will offer accommodations that are a first for the Pod Hotels brand: micro-apartments.
Located at 400 West 42nd St, in Times Sq., on the corner of 42nd St. and 9th Ave., Pod Times Square expands on the micro-hotel concept, offering 45 Pod Pads – living suites varying from 600 – 800 s/f available for those interested in extended-stay options or even long-term leases. Available for Pod Pad tenants, the property provides a fitness center and guest lounge on the top floor.
The architect for the project is SLCE and the interior design is by Vanessa Guilford, design director at BD Hotels.
As guests enter the hotel through the 60 ft. vestibule made of glass, they are then lifted up to the third-floor lobby in a glass enclosed elevator. Guests can take in the uniquely designed elevator shaft featuring a witty mural by Brooklyn native artist JM Rizzi, most notable for composing magical symphonies of shapes and forms, all pulsating into one another.
Guests, tenants, and locals alike can enjoy cocktails and cuisine in either of the hotel's two Major Food Group concepts: a brand new Tiki Bar that will be located in the third-floor lobby, with generous outdoor space overlooking New York City's pulse of Times Square, as well as Parm, the group's famous casual Italian-American restaurant (this will be the sixth location), located in the hotel's ground floor space.
Across 28 floors, 665 rooms – in addition to the 45 Pod Pads – each about 115 square feet, include queen and bunk bed configurations, with features like built-in storage and high-tech amenities allowing guests to stream media content from smartphones or other devices.
Pod Times Square has appointed Paul Kashman as General Manager of the property who will oversee all aspects of hotel operations. Kashman brings a wealth of managerial knowledge to his new role from previous hospitality experience including his roles as General Manager of The OUT NYC Hotel, Director of Front Office Operations of Denihan Hospitality Group, Director of Front Office of The Standard, High Line, and more.
"After 10 years of overwhelming success, we are excited to finally create the largest pod ever,' said Richard Born of BD Hotels. "Now, with our new micro-apartment concept, Pod Pads, we are also offering 'plug-and-play' living spaces for those looking for a more convenient way to live and travel."
Pod Times Square will be a hop, skip, and a jump away from lively Hell's Kitchen neighborhood, which offers some of New York City's best cuisine, as well as trendy bars and nightlife. A short walk to the Time Square subway hub, guests and tenants can explore all of what the city has to offer in its convenient location.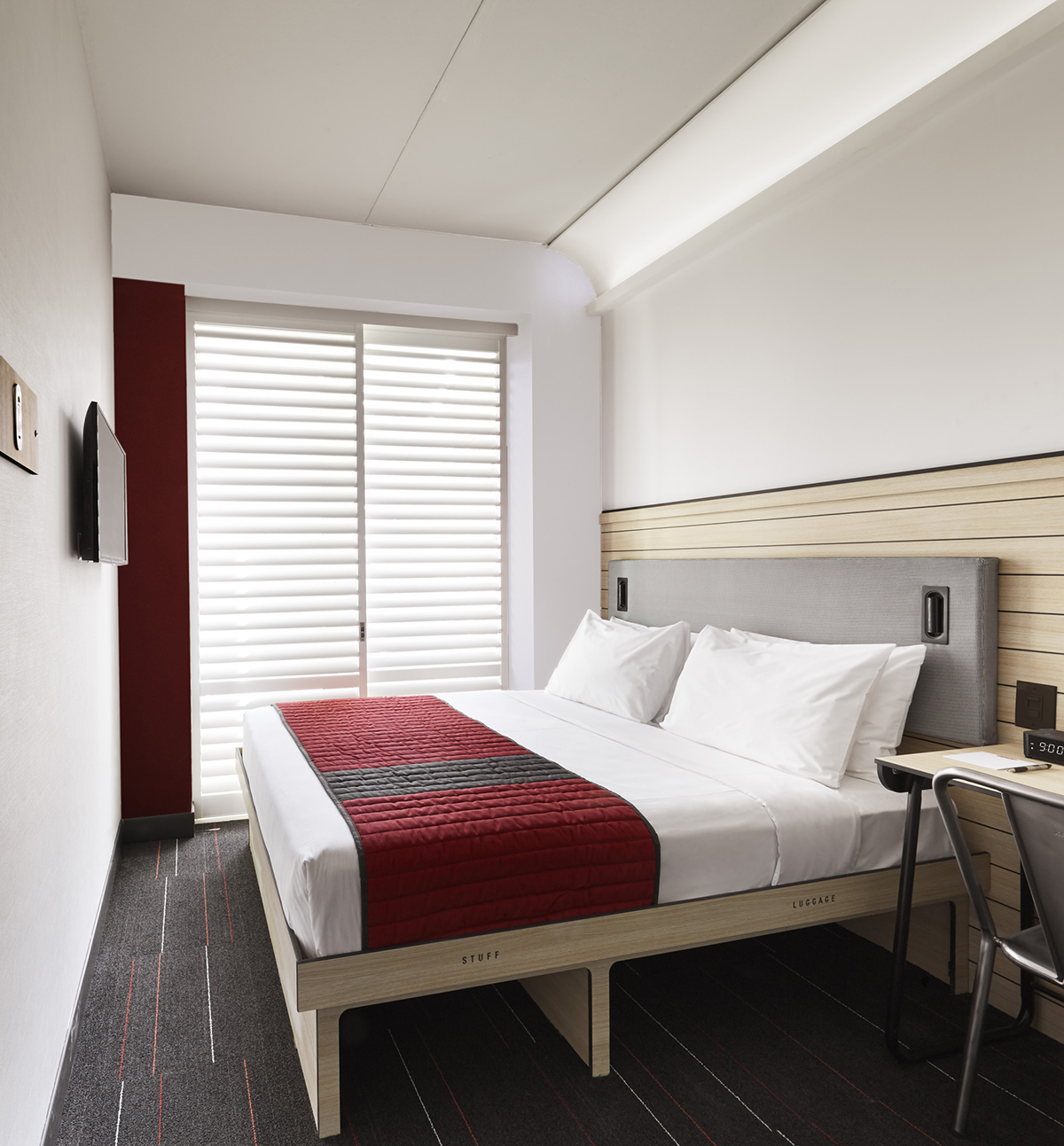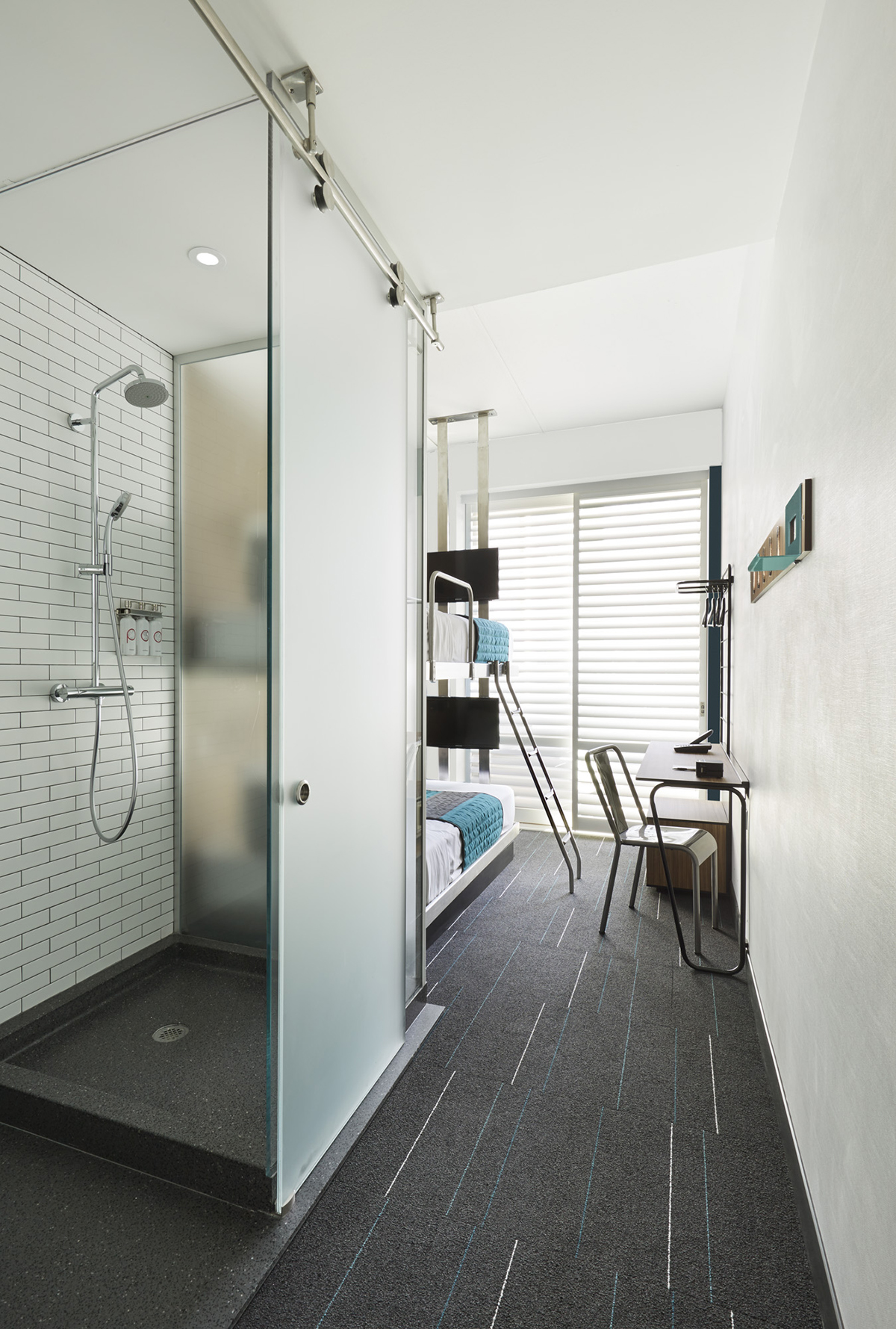 Thanks for Reading!
You've read 1 of your 3 guest articles
Register and get instant unlimited access to all of our articles online.

Sign up is quick, easy, & FREE.
Subscription Options
Tags: