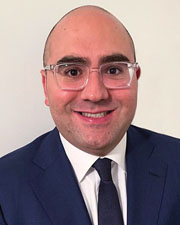 Uniondale, NY Arbor Realty Trust, Inc. appointed David Ohana as director, sales. He is responsible for originating Fannie Mae, Freddie Mac, FHA, SFR portfolios, private label, bridge, mezzanine, and preferred equity transactions nationwide.
Ohana has more than five years of experience in CRE financing with a focus on multifamily transactions. He has held previous roles as a mortgage originator, management consultant, and hedge fund analyst at top-tier financial organizations.
Ohana most recently served at a NYC-based firm, where he originated, underwrote, and structured real estate transactions. As part of his role, he facilitated mortgages between his clients and lenders, sourced limited partner investment opportunities for the firm's balance sheet, and grew and maintained relationships with clients, capital sources and lending institutions.
"David's real estate and mortgage originations experience will play an integral role in Arbor's strategic growth plans and ongoing success as a top agency lender," said Frank Lutz, Executive Vice President, Chief Production Officer, Arbor Realty Trust. "His innate ability to establish meaningful relationships with his clients and lending institutions is a great asset to our company. We look forward to David's contributions, which will build upon Arbor's overall success in the market."
Ohana has a Bachelor of Science from the Sy Syms School of Business of Yeshiva University.