Name: Anuska Amparo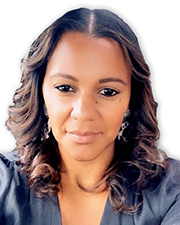 Title: Director of Marketing
Company Name: AmTrust Title
Real estate associations or organizations that you are currently a member of:
What steps have you taken to ensure the continued success of your firm?
With 2020 being a very challenging year for many in our industry, I was able to pivot quickly, and transition to a virtual platform to engage, spotlight and stay connected with our clients. I developed a webinar series with many elite industry executives who discussed anything, and everything real estate during the height of the pandemic.
How do you keep your team motivated despite conflicts and obstacles?
I believe the best way to keep them motivated is to offer them opportunities for self-development. Constant communication is key!