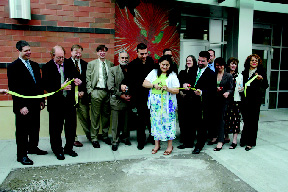 Shown (from left) are: Dan Magidson, Petr Stand, Magnus Magnusson, David Goldstein, Jaime Herrerra, Sr., David Herrerra, Yolanda Gonzalez, Wilhelm Rhonda, Aileen Gribbin, Tim Mertens, Manny Kanaris, Jennifer Romano-Redman, Susan Kensky and Margea Thomas.

Thanks for Reading!
You've read 3 of your 3 guest articles
Register and get instant unlimited access to all of our articles online.

Sign up is quick, easy, & FREE.
Subscription Options