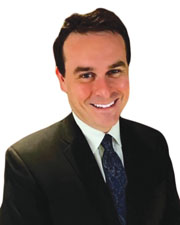 Name: Shawn Worthington
Company: Skyline Properties
Title: Investment Sales Professional
Education: University of Pennsylvania
Which project, deal, or transaction was the "game-changer" in the advancement of your career?
530 West 25th St. It's a 95,000 s/f property in Chelsea that is now home to multiple prestigious art galleries.
How do you contribute to your community or your profession?
I make myself available to young people from disadvantaged backgrounds who want to break into the commercial real estate industry. I'm also concerned about the natural environment, so I try to raise awareness about sustainability, and push people to think about how the real estate industry can help.
What led you to your current profession?
I was initially motivated to become a commercial real estate broker by friends who've thrived in the industry and who believed that I would too. They were right!
What do you like most about your job?
Every day in New York City real estate is an adventure. As a broker, the level of success I can achieve is truly in my own hands. This is a challenge and a blessing.
What can our political leaders do to increase equality in the workplace?
There are no easy or short answers to this question. Having open and honest conversations about respect in the workplace is a good first step.
If your life were made into a movie, what actor would you want to portray you?
Some undiscovered talent out there who needs his big break.

Thanks for Reading!
You've read 2 of your 3 guest articles
Register and get instant unlimited access to all of our articles online.

Sign up is quick, easy, & FREE.
Subscription Options
Tags: