Name: Guy Geier, FAIA, FIIDA, LEED AP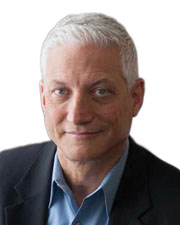 Company: FXCollaborative
What was your most notable project, deal, or transaction in 2019?
The completion of the Statue of Liberty Museum in May was a major milestone for the firm. We designed the museum to welcome all visitors and convey the inspiring history, message, and significance of Lady Liberty to a new generation of visitors. Working with the National Park Service, the Statue of Liberty-Ellis Island Foundation, and a team of consultants, we are proud to have designed the Statue of Liberty Museum to be enjoyed by millions of visitors every year.
What are your predictions for commercial real estate in 2020?
New York will continue to have strong real estate activity as it is a key driver of the nation's economy. Providing additional affordable housing will be a primary concern.
What was your greatest professional accomplishment in 2019?
In 2019 we expanded the FXCollaborative partnership by seven great leaders in architecture, interior design, and planning. As part of the firm's ongoing evolution, the elevated partners will form the core of the firm's future leadership.