Name: Jaime Schultz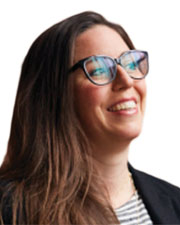 Title: Executive Managing Director
Company Name: Lee & Associates NYC
Association/Organization Affiliations: REBNY, Brooklyn Chamber of Commerce, ICSC, co-founder and vice chair of Ladies of Business Rockaway Beach & board member of Rockaway Business Alliance
What is your favorite motivational quote?
"Be the change you want to see in your world."
What books, blogs, podcasts, resources or influencers would you recommend to women?
I really enjoy the "ZigZag" podcast. In terms of resources, Toby Moskovits, Alyssa Zahler and myself started a women's meetup at the Williamsburg Hotel every other month to highlight women who are killing it in their industry. This is a wonderful event for networking. I also have a morning paper routine but with blogs and websites such as Eater, Brownstoner, Curbed, The Real Deal and Vice Media.
Who inspired you to join the CRE industry?
I was inspired by my ability to take the perspective of an urban planner and determine what is needed for communities to function well.
What recent project or transaction are you most proud of?
I closed the deal for Van Leeuwen at Rockefeller Center on Sixth Ave. which will be opening very soon.