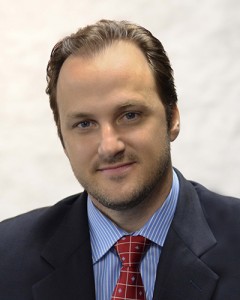 Carmelo Milio, Trion Real Estate Management
Queens, NY Trion Real Estate Management has assumed management of 234 units located in the Forest Hills and Astoria neighborhoods. The properties selected Trion as their manager in late 2016 and have been off to a successful start with improved communication and staff supervision.
Trion Management president, Carmelo Milio, CPM, said, "We would like to welcome Newtown and Dartmouth co-operatives to our team and thank them for the opportunity to manage their communities. I am confident that our team, led by account executive, Giovanni Puerta, ARM and property manager John Coleman, will successfully improve the financial and physical qualities of the buildings."
Trion Real Estate Management is a New York-based, full-service real estate company that specializes in property management, maintenance and leasing. For 35 years, our dedicated team of local professionals and principals have worked hard to become a leader in NYC, Westchester and Connecticut property management. Trion Real Estate Management was founded by president Carmelo Milio, CPM to offer management services to investors and co-op & condo associations. Trion has managed all sizes and types of properties throughout New York and Connecticut and we owe our success to our people – a unified team sharing a commitment to go above and beyond, every day, for the buildings we serve. They presently manage 35 properties with over 1,740 residences, ranging from a 206-unit, garden-style condominium to a 57-unit, mixed-use property in upper Manhattan. Trion's management solution supports the need for managing buildings as a valuable real estate assets, while enhancing the lifestyles of residents. To ensure a building's long-term success, they seamlessly blend expert strategic analysis and create a unique business plan with helpful information for clients' board members and staff. Having acquired expertise working with earlier generations of real estate professionals, Trion is proud to describe their management style as "old school" even as the business services remain cutting-edge.