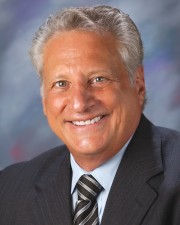 It is that time of year again, when we all sit back and reflect on how our industries prevailed during 2017. For the sixth consecutive year, companies continued to show interest in consummating transactions in the purchasing and leasing markets. Inventories of available buildings for both sale and lease have been at the lowest levels since I can remember. As in previous years, low interest rates and banks' aggressive lending practices have certainly helped fuel expansions, both on long island and within the five boroughs. Another factor which helped drive expansion was the stock market's record high levels which have boosted the confidence of business people throughout the region.
As in any industry, supply and demand dictates market prices, and the real estate industry is no exception. As new buildings come on the market, the asking prices always seem to strike at new high levels. Although the prices for available buildings for sale and lease on Long Island seem expensive, they are certainly much less expensive than those in Brooklyn, Queens and the Bronx. As a result, the last several years saw an exodus of companies from the boroughs to Long Island, which fueled the escalation of prices and reduced the supply of available buildings from which to choose.
The issue I see with new inventory coming to the market is with asking prices. I believe they are starting to become unrealistic. When you begin to see industrial warehouse buildings priced for lease at $17 per s/f net, you have to wonder how a company can afford to pay these prices and still remain competitive within their industry. Unfortunately, brokers also play a role regarding the prices of buildings coming to market, whether for sale or lease. In my opinion, unrealistic prices for buildings can cause company executives to rethink their expansion plans and potentially consider alternative options such as relocating from New York; a trend I witnessed in the 80s. Other executives may simply take a wait and see approach.
Here's another interesting point. There was a time when companies would convert industrial warehouse buildings to offices which is evident, for example, along the South Service Road in Melville. In the last couple of years, however, I have seen the reverse occurring; office buildings being converted into warehouse space for industrial use. The former Arrow Electronics headquarters on Marcus Dr. in Melville is a good example of this. That building has been converted into a high bay warehouse for an apparel company. Another example of this latest trend can been in an office building in Syosset, which was purchased and converted into an industrial facility.
The new tax bill is another factor which is likely to have an effect on our industry and the region. We will have to wait and see exactly what the impact of this legislation will be. I believe the new tax law with its substantial reduction in the corporate tax rate, accelerated depreciation of machinery and equipment, and the likelihood that many companies will bring back their overseas bank accounts to the United States, will all have a positive effect on our economy. In a stronger economy, we can expect more confident corporate executives eager to increase spending for machinery and equipment, brick-and-mortar, and research and development.
At the end of the day, I believe 2018 will be another successful year for the region. Hopefully, interest rates will remain low, the stock market will continue to be robust, and as a nation, there will be no major hiccups.
This time next year, we will compare notes and see how my crystal ball did. Stay tuned.
Ralph Perna is the executive managing director at Newmark Grubb Knight Frank, Melville, N.Y.