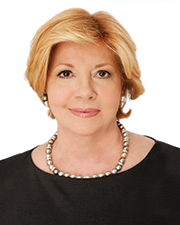 Our well-defined neighborhoods shape the city and set the tone for the dynamic epicenters of living, working, shopping, dining, staying and playing. All of the components work in harmony and give urban dwellers a true sense of happiness. Let's explore.
Chelsea is where Manhattanites are dining this summer. The nabe went from industrial to chic with art galleries and new museums, including The Rubin Art Museum and now more shopping with the new Barneys on Seventh Ave., and the High Line, the elevated park above Tenth Ave. But it's the food that everyone is talking about. For fish and fun that is already open in Chelsea, look no further than trendy spot Seamore's, which has expanded from its first successful location in Little Italy, to a new 70-seat location complete with a standal one rum baron the lower level called Fishbone. The Eighth Avenue corridor is gaining a reputation for notable restaurants: restaurateur David Chang's Momofuku Nishi, an Italian spin-off from his ramen empire.
New retail and restaurant locations on the market in Chelsea include 207 8th Ave., between West 20th and West 21st Sts., fully renovated to white box condition, with 1,370 s/f on the ground level along with 1,040 s/f on the lower level.
Bleecker St. is synonymous with style. Home to the famous Magnolia Bakery, strolling down this road means shopping Paul Smith, Fly London, Diptyque, Brunello Cucinelli, Annick Goutal, Sandro, Bond No. 9, and so many more.
With 30-ft. of wraparound frontage, 385 Bleecker St. is a dominant boutique space on the corner of Perry Street, in the heart of this iconic quintessential New York shopping corridor. At ground level, there is 529 s/f of selling space, with an additional 347 s/f of basement storage.
Midtown East has it all: fashion, fitness and food. Bloomingdales on Third of course, plus, on Lex, Zara, H&M and American Eagle brands in three adjacent stores. Tracy Anderson's expansion is tremendous news for the neighborhood. Now, don't get me wrong – I'm certainly not jazzercising with these ladies – but steps from the Upper East Side and a destination for many commuters each morning, Tracy understands her customers who live here or work here, recognizing the value of this neighborhood for retailers. The area is buzzing with white-tablecloth restaurants for refined tastes – Lidia Bastianich's Felidia, the Club A Steakhouse and Dawat Haute Indian Cusine – and even more variety would be welcome.
In the heart of Midtown East between 2nd Ave. and 3rd Ave. on 58th St., with 4,800 s/f, 237-239 East 58th can be leased independently or together. These two spaces present an opportunity to be part of this exceptional community. With its versatile size and prominent location this property lends itself to a multitude of businesses.
Upper East Side is all about modern luxury. It's the kind of affluence that seeks convenience and simplicity – what the millennials already are calling a seamless life. There's lots of talk about the future of luxury retail, but this is it, you're looking at the 100%. Recent store openings that people are jetting here for include couture designer Zang Toi and Kyle | Alene Too, from The Real Housewives of Beverly Hills fashionista Kyle Richards. Dine chic at Quality Eats, the younger brother of New York steakhouse Quality Meats – it's more casual, without the "M."
A building that could be very interesting to the fashion community, is 956-958 Lexington. On the Southwest corner of 70th St., three spaces formerly leased independently can now be assembled into 3,000 s/f flagship location.
In the heart of the city, the Upper East Side has everything for everyone – with more to come. To complement this desirable area, 1251 Third Ave. on the busy 72nd St. corner is available for a brand that wants to be seen in the upmost of neighborhoods.
57th St. has some of New York's tallest skyscrapers, and also its finest restaurants and spas. With penthouses high enough to see the Atlantic Ocean, never mind just Central Park, 57th St. stands out for the great views, plus its collection of great shopping – Bergdorf Goodman, Bulgari, Van Cleef and Arpels, Club Monaco and Mackenzie-Childs – plus New York City icon Carnegie Hall. Five new ultra-tall, ultra-luxury skyscrapers going up along 57th are reinforcing its reputation.
The former J. Sisters Spa at 41 West 57th St. is a new location that has come to the market: a 3,200 s/f space on the second floor, with 30-ft. of frontage facing 57th St. The ground floor hosted three-star restaurant Betony that recently went out, but we hear soon to be replaced by something even more ambitious, fitting for such a marvelous thoroughfare as 57th St.
Each New York City nabe has its individual allure and experiences to offer. Be sure not to miss the next Scene on the Street Series.
Happy shopping!
Faith Hope Consolo is the chairman of Douglas Elliman's retail leasing, marketing and sales division, New York, N.Y.