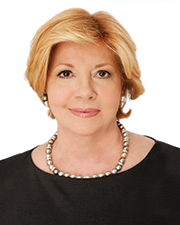 And just like that summer turned into fall! We are seeing a proliferation of pop-up shops and many test the waters, find success and then turn permanent.
Cuyana has a pop-up boutique at 958 Madison Ave. Louis Vuitton Masters at 655 Madison Ave. is a pop-up store solely dedicated to the Louis Vuitton and Jeff Koons collaboration. Nora Gardner has a pop-up showroom at 13 West 38th St. in the Bene Rialto Market where you can meet with a stylist. Fendi has a menswear pop-up at Dover St. Market 160 Lexington Ave.
Baldwin, 199 Mott St. is the first New York brick-and-mortar from much-adored designer Matt Baldwin, after a successful pop-up in February. S3 Active had a brief pop-up at Union Sq., then at Lab 1270, now permanent at 1924 8th St., NW, Suite 100. Everlane has a SoHo studio at 415 West Broadway, where you will find the latest collections, plus stylists on hand to help you find your perfect look and fit. You'll be able to try on and purchase on-site with complimentary two-day shipping. You're also welcome to come in and return or exchange items from any online orders you have, as it will be processed right away. Sydney based lifestyle accessories brand, The Daily Edited (TDE) has secured their first freestanding U.S. location; a pop-up at 385 Bleecker St. on the corner of Perry.
London-based personal care company Unilever has introduced its newest pop-up concept the St. Ives Mixing Bar at 577 Broadway, where you can create your own facial scrubs and body lotions with a variety of ingredients. Perfect pop-up to permanent stories are: Bandier at 1995 Lexington Ave. and Bonobos at 488 Madison Ave..
Permanently speaking, we have a lot going on:
On Madison Ave., New York-based menswear brand Untuckit to have a new location at 488 Madison Ave., alongside the new Bonobos. Nora Gardner at 40 East 58 St. off Madison, features classic professional apparel for women. Zadig & Voltaire will have new digs at 755 Madison Ave. The Fred Leighton Salon at 773 Madison Ave. is closed for grand renovation and has a temporary location on the mezzanine of the Kwiat boutique 725 Madison Ave. When number 773 is complete, it will be home to both legendary labels, The Fred Leighton Salon and Kwiat. New York ready-to-wear label John Paul Ataker will have a first U.S. flagship store at 804 Madison Ave. Stella McCartney is open at 929 Madison Ave., bringing the brand's store network up to 51 freestanding boutiques. Golden Goose, 941 Madison Ave. is also here and ready for business.
On Fifth Ave., Ivanka Trump will have new boutique in Trump Tower 725 Fifth Ave. Italian innerwear brand Intimissimi and innerwear and swimwear brand Calzedonia have debuted their first U.S. location across three floors in Manhattan, 601 Fifth Ave.
On the Upper East Side, Bloomingdale's, 1000 Third Ave., 59th St. and Lexington Ave., will launch its new beauty department concept Glowhaus with an impressive estimated 800 products from approximately 30 cosmetic brands, with long tables serving as testing stations. American Eagle is in the old Body Shop and Super Dry at 716-718 Lexington Ave. and Aerie, American Eagle's intimate apparel brand is adjacent in the old Steve Madden at 720 Lexington Ave.. ML Fashion Group, a clothing retail chain launched by TV host Marcus Lemonis, is set to open a store at 1275 Third Ave. called Marcus. Zang Toi is coming to 1046 Lexington Ave. Jo Malone at 1048 Lexington Ave. adds fragrant flair to the neighborhood.
In Midtown, Bluemercury is coming to the New York Hilton, 1335 6th Ave. and will be the technology innovation hub for the brand. Amazon's second brick-and-mortar bookstore in NYC is open, 7 W. 34th St. and has an in-store Stumptown Coffee Roasters. Champs Sports, is moving its flagship store to 10 Times Square, 1441 Broadway, from 5 Times Square to a much larger location.
In Chelsea, Poster House, the city's first museum dedicated to elevated poster art, will open in the former Tekserve, 119 W. 23rd St., between Sixth and Seventh Aves. Sydney-based made-to-measure online men's suit company InStitchu has a first physical venture outside of Australia and New Zealand at 27 W 24th St.
In NoMad, WANT Apothecary has its first U.S. location by designer Maria Rosa di Ioia at The NoMad Hotel in New York, 1170 Broadway.
In Nolita, mobile payments brand Square has opened Square Showroom at 197 Mulberry St., offering hands-on support for merchants using its technology, allows sellers to experience its POS hardware, a Genius Bar-like support desk and theShowroom space pop-up shop to feature different products from retailers who use Square, with selections rotating monthly.
In SoHo, a second L'Occitane store coming to 63 Spring St. Amazon's next spot slated to be 72 Spring St., between Crosby and Lafayette Sts. Parisian ba&sh at 405 Bleecker by best friends Barbara Boccara & Sharon Krief "A brand truly made by women for women." Frame is here at 51 Greene St. Italian outerwear brand Herno has its first U.S. store at 95 Greene St. Fendi has unveiled its newest Manhattan outpost at 99 Greene St. The RealReal's first brick and mortar shop at 80 Wooster St. between Broome and Spring Sts. includes Hermès Birkin bag wall, a cafe on the ground floor, an outdoor patio and a huge basement level for offices including some for valuation—offering specialists in gems, jewelry, art work and antiques.
Happy Shopping!
Faith Hope Consolo is the chairman of Douglas Elliman's retail leasing, marketing and sales division, in New York City.