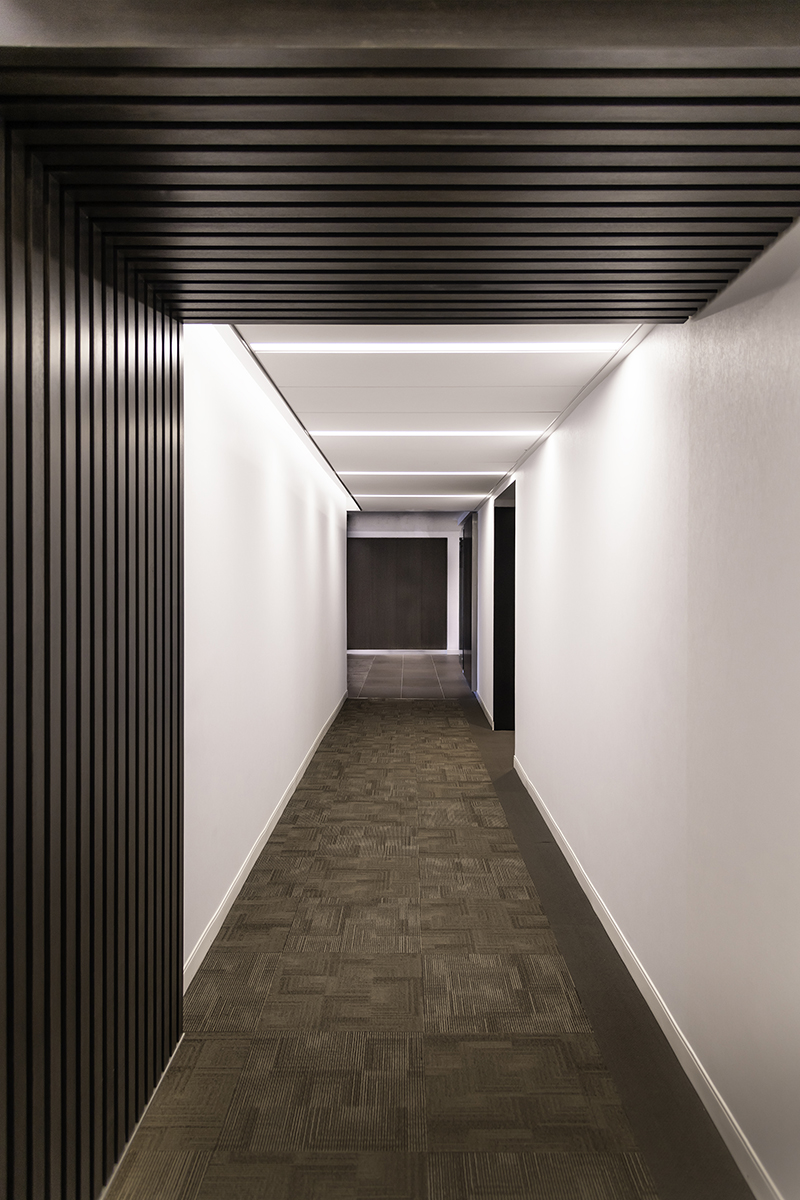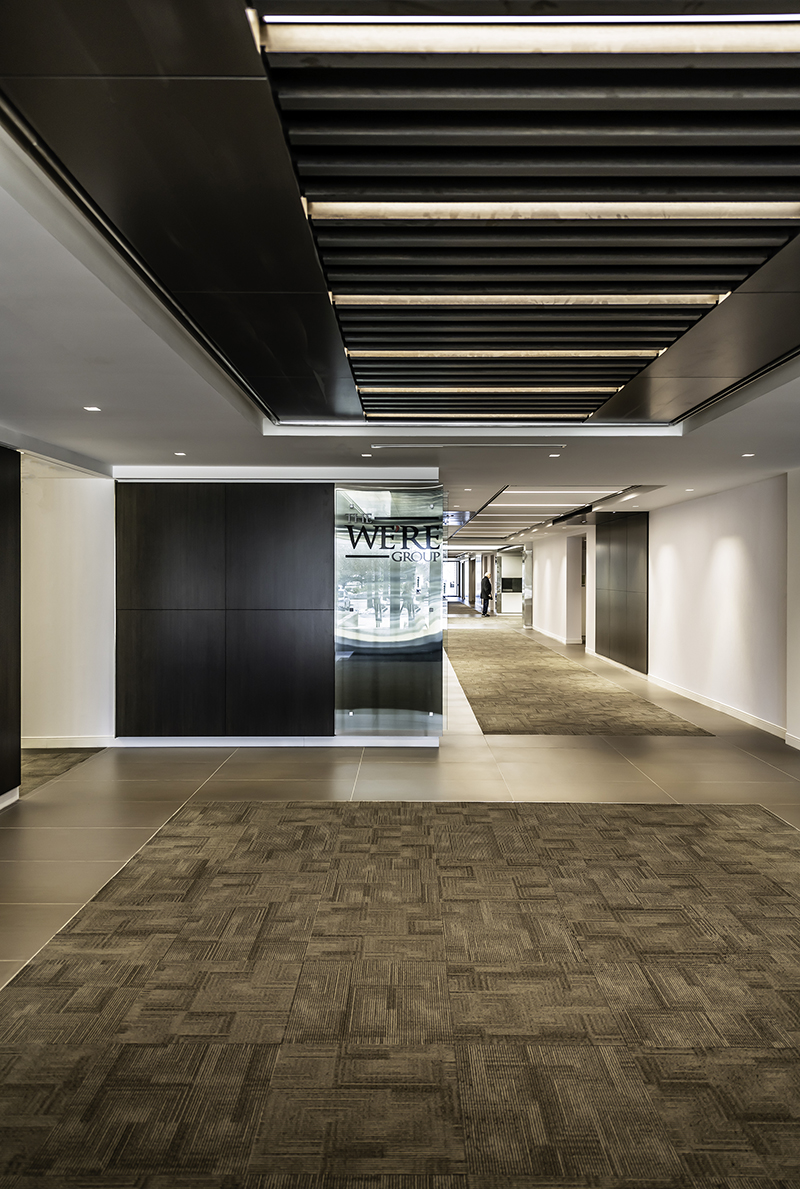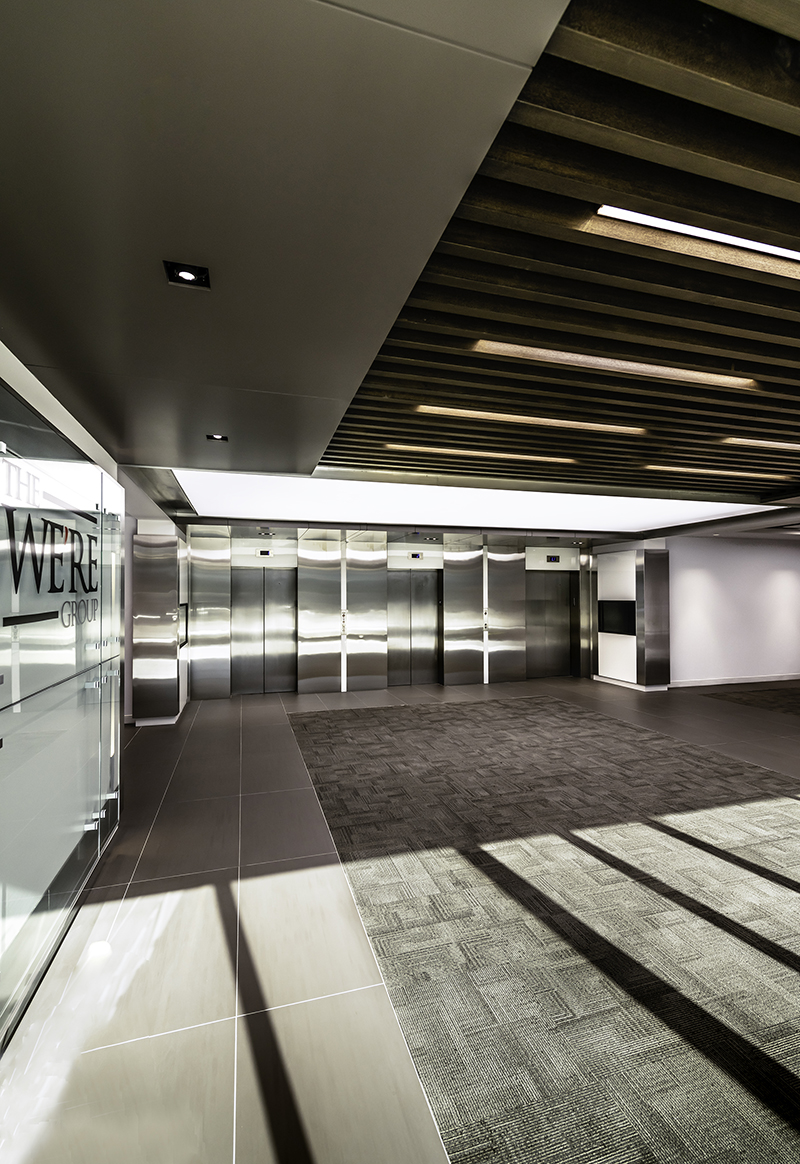 Jericho, NY Mojo Stumer + Associates was the architect and interior designer for The We're Group's 27,000 s/f lobby renovation project at 100 Jericho Quadrangle. Mojo Stumer transformed existing entry lobbies, elevator lobbies, corridors and other public spaces in the large multi-tenant office complex. The goal was to modernize these spaces with the introduction of a new material palette and also to refine the major common areas by enhancing wall and ceiling treatments in primary locations. Dark ash wood, grey lacquer and brushed stainless steel panels all work against a base of white walls and ceilings to create a modern corporate aesthetic.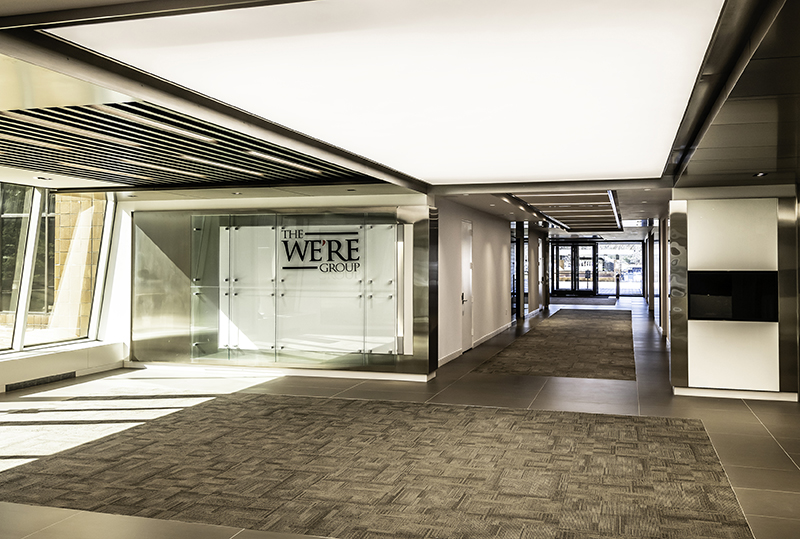 The ceiling designs play a primary role in redefining the various areas, with custom wood beams and large plank ceiling panel centered over circulation areas, and an internally illuminated stretched fabric ceiling creating a unique focal point above the elevator bays.
The challenge with the secondary corridors was in reducing the visual impact of the proportions of the existing halls — long and narrow corridor with uninterrupted runs of 195 ft. The new design introduced wood slat panels that run continuously from wall-to-ceiling with stainless steel accents and concealed led accent lighting. The panels, which are carefully located along structural lines to maintain flexibility for future tenant relocations, create a new rhythm to the otherwise tunnel-like spaces, and provide visual breaks which redefine the proportions of the space.
The result is a total reimagination of previously dated interior, without any spatial or structural modifications needed. The new space is light-filled, and open, bringing a welcome change to its tenants and visitors.
Other project team members for the $3 million project included: General contractor, BR Construction and Stone, Inc.; and millwork, A&G Custom Interiors, Ltd.