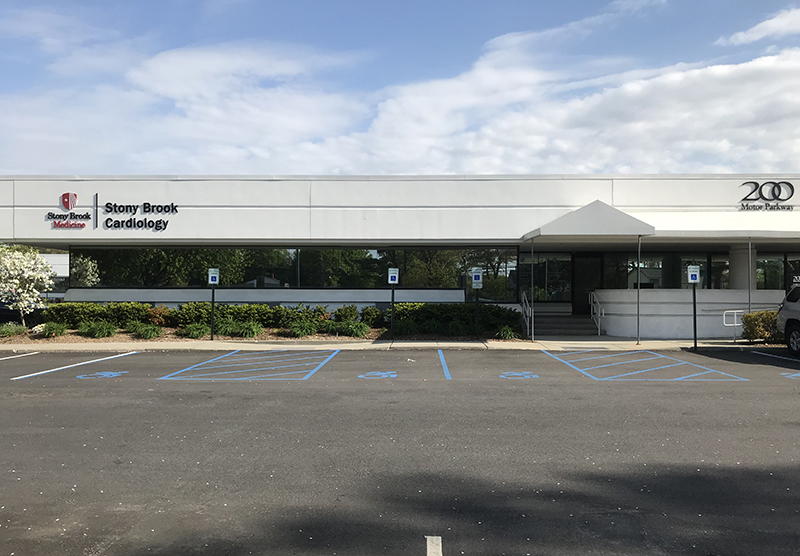 Hauppauge, NY Racanelli Realty Services, Inc. has completed a $1.2 million capital improvement project on a property it has managed since its inception in the early 1980s. The one-story, professional and medical office condominium property located at 200 Motor Pwy. consists of 70,000 s/f on a seven-acre site. The exterior improvement and beautification projects involved the building's roof, parking lot, lighting, landscaping and the restoration of building's exterior wall panels. Racanelli placed out to bid the various service contracts required for the project. Subcontractors were selected based on their experience, quality of their work and competitive bids.
Installed was a new roof composed of a silicone-based product by Firestone Building Products/Gaco Western. The roofing system has been receiving a lot of attention for high performance and environmentally-friendly features, as well as its attractive warranties. The roof was installed by Six G's Contracting Corp.
In addition to the new roof, the property's parking lot was completely repaved, rather than simply apply a top coat. The proper procedure of removing the existing asphalt, regarding the existing base and apply a new asphalt coating was performed by Opal Contracting.
All exterior lighting, including light poles and soffit lighting were replaced with longer lasting, energy-efficient LED lighting. Brinkmann Electric handled this aspect of the project.
JAL Plastering was contracted for the restoration of the building's wall panels. Applied was a Dryvit exterior wall renovation solution, which improved the building's aesthetics and curb appeal, energy-efficiency and property value. Landscaping throughout the property's exterior was updated and the property's atrium was also renovated. Anthony Montani Landscaping provided the landscaping services.
Racanelli managed all aspects of the project, including the budget and scheduling of all renovation activities. Additionally, the company's financing division secured the financing through TD Bank for the project on behalf of the property's owners.
The 200 Motor Parkway property is fully-occupied and regarded as one the Long Island region's prime office condominiums. The property consists of 26 condominiums and includes several prominent businesses and medical practices. A JP Morgan Chase branch is among them. It is strategically located in close proximity to the Long Island Expressway and other major thoroughfares.