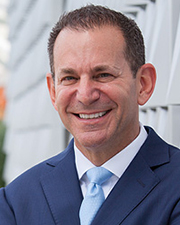 Franklin Square, NY American Investment Properties Inc. (AIP) has arranged the sale of three adjacent mixed-use buildings totaling 41,000 s/f for $7.147 million.
The transaction included 942-966 Hempstead Tpke. and 4-18 New Hyde Park Rd., which were sold by JGS Realty LLC, of Franklin Square, whose principals own two nearby businesses, Custom Monogram Shoppe and a State Farm insurance agency, and who no longer wished to manage the properties. The buyer was Nu-Place Realty LLC, of Forest Hills, which owns other local properties. The sale price translates to $174.31 per s/f and will provide the buyer with a cap rate on actual income of 7.73%.
"The challenge in selling these properties was finding an investor who was interested in a management-intensive property due to the large number of tenants and multiple buildings," said AIP president Ron Koenigsberg, CCIM, who represented both the buyer and seller.
The properties, which include 15 retail store fronts, 19 apartments and a small catering hall, have their own parking and back onto a large municipal lot. The average daily traffic count for the intersection is 36,750 vehicles.
Founded in 2001 by Koenigsberg, AIP specializes in the sale and acquisition of commercial real estate in Nassau and Suffolk Counties and has participated in property sales valued at several hundred million dollars.