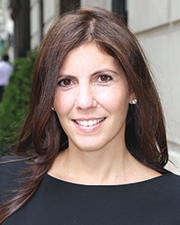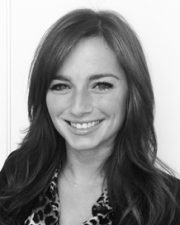 Manhattan, NY SCG Retail, a division of The Shopping Center Group, has signed a 1,000 s/f lease for Papyrus at 65 Prince St. Signed in late December, the store opened in February.
Jacqueline Klinger, the SCG Retail broker who represents Papyrus exclusively in the New York Metro area, said, "Despite great SoHo sales on Spring St. the store was too big. When they opened in SoHo ten years ago, rents were much lower. This move to Prince keeps them in the neighborhood in a space that will enable them to do really well long-term."
"Papyrus continues to do extremely well in the city and surrounding area," said Klinger. "It's been incredibly gratifying to work with their team. They have great products and a very loyal customer base. New Yorkers love Papyrus and they do well whether markets or up or down."
Owned by the Olnick Org., the Papyrus space at 65 Prince is located within the Olnick multi-story office building, whose address is 270 Lafayette. Also in the building is La Columbe Coffee and skateboard retailer Supreme. The space was previously occupied by Ghurka.
"Although there's lots of vacancies in SoHo due to high rents, that also means there's opportunity," said Taryn Brandes, the other SCG Retail broker representing the tenant. "You need to be creative and you need a retailer like Papyrus that understands how best to service their customers. The smaller footprint provided Papyrus the opportunity to be where their customers are at a rent that works. Everyone is thrilled with the relocation because we're still prime in the neighborhood.
Papyrus, known for custom printed announcements, products for entertaining, greeting cards, gift wrap, gift bags, stationary, note cards, and other unique gift products, has 24 New York Metro locations. With over 450 stores worldwide, Papyrus is part of the Schurman Retail Group which includes Carlton Cards Retail, American Greetings Retail and Paper Thread.