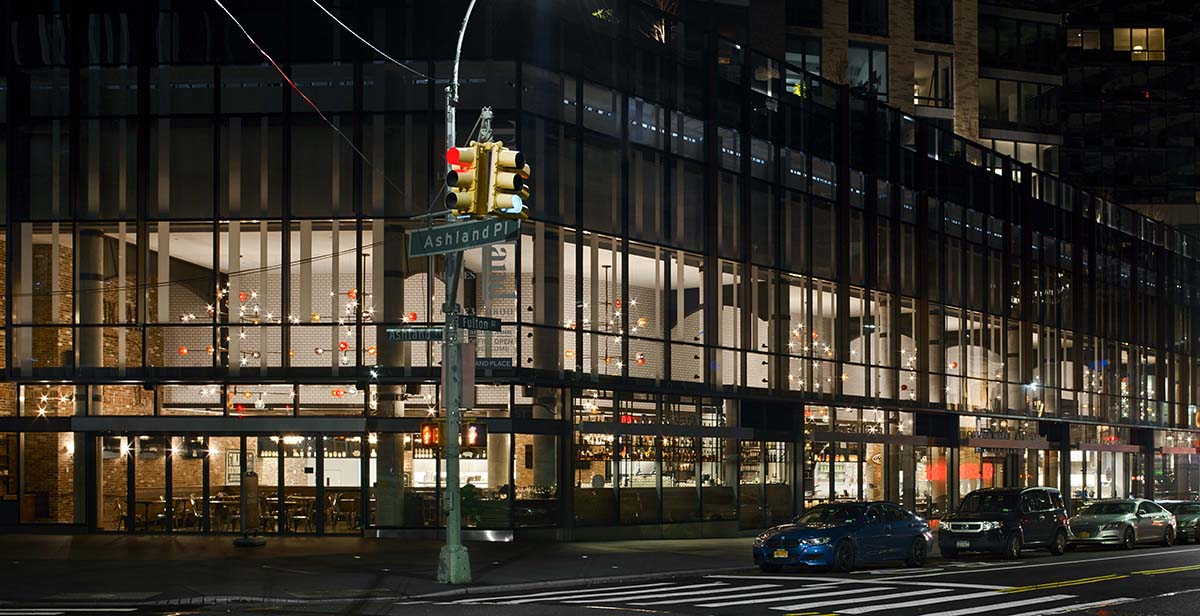 Brooklyn, NY Gotham Market at The Ashland has been selected as a finalist for the FX International Interior Design Award, according to its developer Gotham Org. Along with the design firm Jeffery Beers International, Gotham Org.'s recently opened Gotham Market at The Ashland has been selected as a finalist in the "Global Project" category. The FX International Interior Design Award recognizes outstanding interior designs. Finalists were selected by a panel of judges and winners will be announced on November 29.
"The Gotham Org. is dedicated to delivering thoughtful, beautifully-designed spaces," said David Picket, president of The Gotham Org. "We are thrilled that FX has recognized Gotham Market at The Ashland as an outstanding Global Project in interior design."
The FX Awards invite both British and international design talent to enter the best of interior products and projects. Organized by FX magazine, these awards, which are celebrated at the Grosvenor Hotel in London, are the highlights of the design industry calendar. Each year a different panel of over 20 committed judges are invited to judge submissions. Past winners in the Global Project category include The Marseilles Docks by 5+1AA and OneOcean Port Vell Barcelona by SCOB Architecture and Landscape.
Designed by Jeffrey Beers International, Gotham Market at The Ashland pays tribute to the architectural history of the borough with an industrial styled space and materials reminiscent of the borough's history. The market's floor-to-ceiling windows create a sunlit backdrop for the market's illuminated counters with materials such as exposed concrete, brick, white subway tiles and reclaimed wood. A 26-ft. high entrance atrium features black steel pipe chandeliers with 180 hand-blown glass globes created by artists at the neighboring Urban Glass studios.
Gotham Market at The Ashland builds upon Gotham's first successful food hall, Gotham West Market. Gotham Market is situated at the base of its newest residential tower in Fort Greene, Brooklyn, The Ashland. The 16,000 s/f market showcases several distinct drinking and dining concepts, including a rotating pop-up space.
Gotham Market at The Ashland brings a much needed culinary and entertainment option to Brooklyn's Cultural District.