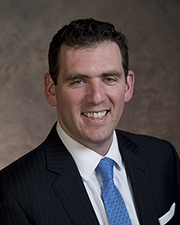 New York, NY Alen Gershkovich was born in Russia, the second son of two Russian Jewish parents. After spending the beginning of his childhood in Russia, he and his family moved to the United States in 1989. Having been raised in both Russia and New York has exposed Gershkovich to a vast array of different cultures and education. He is fluent in English and Russian with some additional fluency in Spanish. Over the years, he has remained heavily involved in his community – a true philanthropist.
Additionally, Gershkovich is an active member of the Russian American Jewish Experience (RAJE). In 2016, he was presented with the Young Leadership Award at RAJE and offered a seat as a board member. In addition to RAJE, he is involved with Young Jewish Professionals (YJP) and the Wexner Fellowship Program of which he had recently traveled to Israel with. He is a firm believer that it is critical to give back to your community on your road to success.
In addition to valuing philanthropy, Gershkovich has always believed education in any capacity aids in future success. He attended Union College and received his Bachelor of Arts Degree in Industrial Economics in 2001, in conjunction with receiving his MBA in International Business Management. He further continued his education by completing his Master's Degree in Construction Management from New York University in December of 2006. Since 2009, he has been an adjunct lecturer at the Graduate School at Union College for their Construction Management Course. He has also provided guest lectures at New York University where his main goal is to provide attendees with the skills for success in running your own business from the beginning and continuously educating your employees. His company, Inspiron Construction Management, currently has an educational component within the company, "Inspiron University." This is a weekly companywide meeting to discuss how to use certain project control documents and tools in the construction field to produce an excellent client experience.
Gershkovich has always had a passion for the construction field though he did begin his career in the industry. His first position was with Accenture Strategy, a consulting firm to help strategize for different businesses on how they can run their companies for better success. This position helped him focus on how to develop his own construction management company to produce success for clients. In 2001, he started his career in construction management as a project manager at Cauldwell Wingate. This was where he gained experience in all phases of design and construction while working on over $150 million worth of construction projects. Early in his role as a project manager, he had excelled in decision making and value engineering. In 2007, he was hired by the J Companies as a construction project executive. At the J Companies, he was tasked with leading many high profile projects including the gut-renovation of 141 Fifth Ave., the new construction of 80 DeKalb in Brooklyn and the construction of Luna Park in Coney Island.
In 2009, Gershkovich founded his company, Inspiron Construction Management, with its incorporation in 2010. Due in large part to his personal success with managing Luna Park, Inspirons first major project was Phase II of Luna Park, Scream Zone. Now complete, the projects stand as symbols of great success, both for Gershkovich, Inspiron Construction Management, and the City of New York.
For the better part of the last decade, as principal, he has personally led Inpsiron Construction Management to the completion of numerous renowned projects throughout the city and outer boroughs. To date, the company has completed projects for major New York City developers including, Minskoff Equities, Thor Equities and Zamperla International. Some of the most notable projects include an 80,000 s/f interior renovation for fashion company Eileen Fisher, an interior gut renovation on behalf of the Permanent Mission of the State of Kuwait, and Inspirons first Passive House certified residential project in the Hamilton Heights neighborhood of Harlem. One of Inspiron's current ongoing projects include a private residence on Central Park South. The conversion includes the renovation of three separate apartments to one high-end residential space.
Inspiron Construction Management's most recent project is one of its most notable to date. Avant Gardner, Phase I of the Brooklyn Mirage, is an 80,000 s/f outdoor event space in East Williamsburg. He has been personally responsible for leading the team to an extremely fast paced successful opening which was covered by the New York Times. The next phase of this project will be transforming the additional 5,000 s/f indoor warehouse space into another event space. In total, the venues are estimated to hold around 6,000 people. The event space is anticipated to host a multitude of events including concerts, film screenings, weddings, and fashion shows. The project should be fully complete in the fall of 2017.