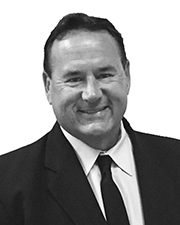 New York, NY JLL has hired Joseph Denn as vice president and greater New York region market leader for JLL project and development services. He will report to Don Bucci, managing director and head of project management for the firm in Westchester County, Connecticut and the greater New York region, which includes the Hudson Valley and Albany.
Denn has 30 years of experience in project management in the greater New York region. He is skilled in every aspect of the design and construction process, including value engineering, bid negotiations, government approvals, geo-technical services and estimating.
"Joe has built strong relationships throughout greater New York during the past 30 years," said Bucci. "Our team is excited to leverage his unmatched knowledge of the local markets to expand JLL's project management business. The firm's PDS group has been very successful in the region, and Joe's expertise will be crucial to building upon that effort."
Prior to joining JLL, Denn served as a construction executive for Thelius Capital Partners LLC and Blacksteel Group LLC, where he specialized in residential development for not-for-profit and private developers located throughout Westchester County, Manhattan, and the state of New Jersey. Earlier, Denn was founder and president of Cobble Creek Builders Inc., where he completed 61 custom homes, constructed retail spaces, medical spaces and ground-up developments, as well as a 100-home community residential facility.
Denn also served as president of Foresite Construction Corp./Foresite Services Group, providing construction management, estimating and value engineering for mixed-use, affordable, market-rate and senior housing. Denn assisted government entities with site surveying and pre-development services for affordable housing developments in New York City, Boston and Chicago. Before that, he was a senior vice president with Spectrum Skanska Inc., overseeing strategic planning, financial and operational management, as well as design and construction management.
Denn studied Liberal Arts at the State University of New York at Albany and obtained a management supervision degree from Western Connecticut State University at Danbury. He is a licensed builder in the States of Connecticut, New Jersey and New York.
JLL's Project and Development Services division offers expertise in the areas of technical due diligence, building evaluations, tenant improvement fit-outs, budget/schedule impacts and/or capital budgeting, and manages relocation and build-out initiatives and development and renovation of commercial projects. Services range from conversion management to move management, construction management and strategic occupancy planning. JLL professionals bring a bottom line business focus to the delivery of project and construction management projects, and, with an emphasis on cost, schedule, and the mitigation of risk, the firm seeks to develop facilities on time, on budget, and with the operational and qualitative requirements clients need to expand their own businesses.