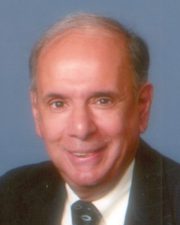 Bohemia, NY Zere Real Estate Services has sold a one-acre parcel at 3450 Veterans Memorial Hwy.
"The property was on a prime corner site at a traffic light with two means of egress onto Veterans Memorial Highway business corridor. We had several deals over the years that never came to fruition due to strict zoning rules within the town of Islip," said Paul Caiola, senior managing director, Zere Real Estate Services.
Caiola represented the seller, Blinn Mazzucca Realty LLC, and Jeffrey Dahlman, Select Investments, represented the seller, GAZ Realty. The property sold for $1.35 million.