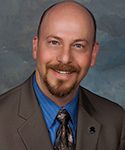 Garry Klein, Houlihan Lawrence Commercial Group
Name & Title: Garry Klein, Regional Manager and Associate Real Estate Broker
Company: Houlihan Lawrence Commercial Group
What was your most notable project, deal, transaction or professional achievement in 2016?
 The sale of the Mount Vernon West Train Station Plaza Building located at 20 South West to MacQuesten Companies for development of a mixed-use building. The new project will aim to service the community and Metro-North commuters. MacQuesten bought the property from Davenis Realty Inc. for $3 million.  Mount Vernon West is the closest station in Westchester County to Grand Central Terminal at only a 22-minute ride. This is one of the largest development deals done in Westchester county in 2016. Interestingly, the lead came from one of our residential agents at Houlihan Lawrence. The referral business between residential and commercial at Houlihan Lawrence has been a huge asset to our division.
 What project, transaction, market trend or product had the greatest impact on your industry this year?
The renewed interest and redevelopment of cities and towns in Westchester county around Metro-North train stations. The municipalities that have embraced Transit Oriented Development (TOD) are seeing a rebirth in their downtowns with housing being developed for millennials and empty nesters.  This housing production will be followed by the growth of restaurants, bars, shops and services that will service the millennial demographic. The growth in "Suburban Cities" will continue to develop into live-work-play communities and will shape the landscape in the county.
How will you be supercharging your productivity in 2017?
As a broker with a master's degree in urban and regional planning, I have always had a real interest and focus on working with builders and developers.  I plan to continue to work closely with city and town planners to help developers bring proposals that are beneficial to both the marketplace and the communities that will need to provide services to these projects.
What emerging trends will drive investment and development in 2017?
 I believe we will finally see real growth in suburban cities with a trend towards the migration of millennials, young professionals, empty nesters, etc., to the area, Westchester cities in particular. As New York City continues to to reign as the "Capital of Everything," people will be priced out of that market and continue to migrate north.