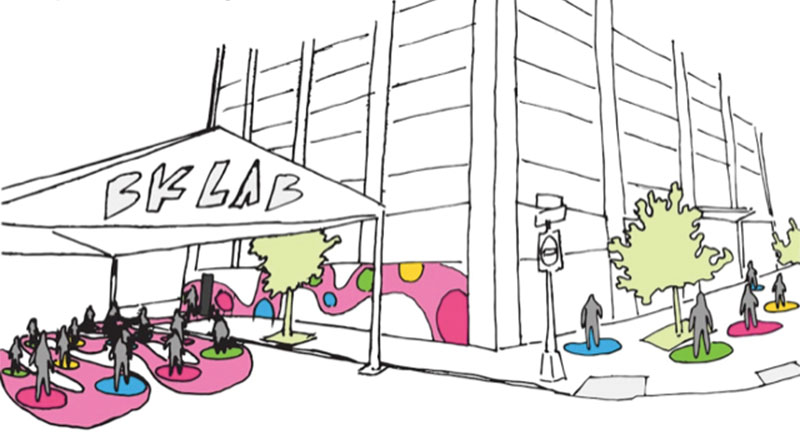 Bronx, NY WXY architecture + urban design has unveiled new approaches to K-12 and higher-education facilities design, developed jointly with teachers and school communities, that allow for proper physical distancing and a safe journey from home to school. WXY developed a number of design and planning strategies for school reopenings to meet the needs of all students, including those with disabilities.
Among WXY's current projects is the collaborative development of the new "Back to School Facilities Tool Kit," for which the firm worked with Brooklyn Laboratory Charter Schools (LAB) and other consulting firms. With a reputation for community engagement, WXY explains that the Tool Kit and any school reopening plans must be collaboratively designed and planned with full input from workers, teachers, unions, families, students, and communities.
According to LAB, the new tool kit shows school and community leaders "how to map a journey from home to school that integrates new requirements for health and safety." WXY leaders Claire Weisz, FAIA, and Adam Lubinsky, PhD, AICP, designed a model arrival-and-entry process to facilitate the transition of students and staff into the building, taking into account specific egress challenges that LAB and many other schools will face when they reopen.