Melville NY According to T. Weiss Realty Corp., a family-owned developer, landlord and manager of commercial real estate, Hardesty & Hanover, LLP, a 130-year-old civil engineering firm, has leased 2,594 s/f of office space.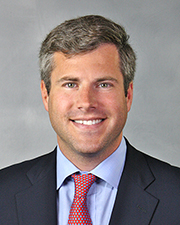 Hardesty and Hanover, founded in 1887 by designer, Dr. J.A.L. Waddell, and one of the nation's most respected, privately owned consulting engineering firms, relocated its Long Island office from another location to Melville Corporate Center I, also known as 105 Maxess Rd.
"We are tremendously pleased to have a world-class tenant such as Hardesty & Hanover join our family of tenants," said Craig Weiss, president of T. Weiss, who represented the landlord. Roger Wooster of Cushman & Wakefield represented the tenant.
With 117 years of experience in the field of bridge engineering, Hardesty & Hanover, has been responsible for the planning, designing, and engineering of numerous bridges, highways and expressways throughout the nation. Its work includes the design of the original Goethal's Bridge, the Outerbridge Crossing, the Rainbow Bridge at Niagara Falls, the Marine Parkway Bridge, the Robert Moses Causeway, the on-going redesign of the Kew Gardens Interchange, and the new elevated roadways at LaGuardia Airport.