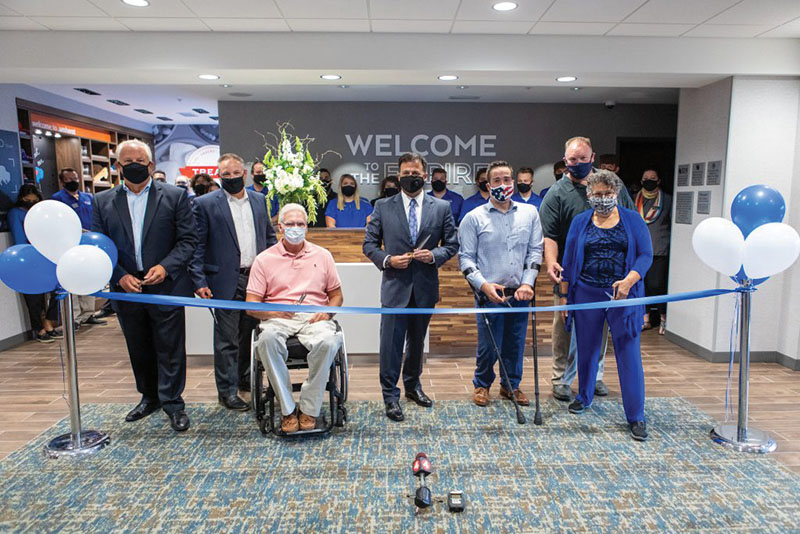 Amherst, NY Uniland Development Company opened its new $14.4 million, 107-room Hampton by Hilton hotel, the first in North America certified in Universal Design. The Hampton Inn Buffalo-Amherst at The Northtown Center athletic complex is is UD certified in Universal Design, an emerging standard for socially responsible design.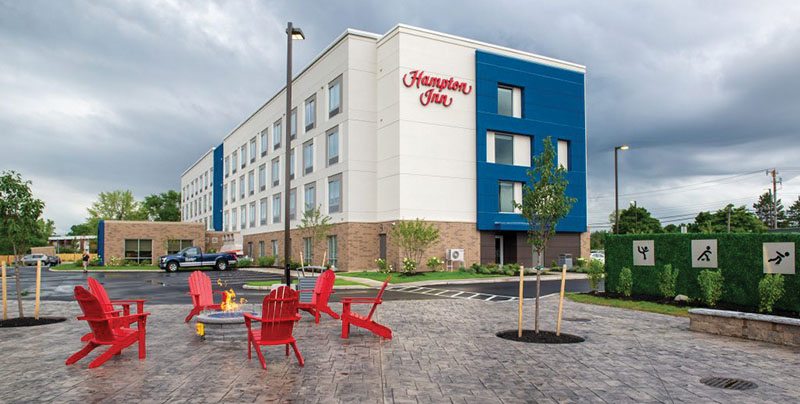 The Hampton Inn Buffalo-Amherst is located at 1601 Amherst Manor Dr.
Uniland and the University at Buffalo's Center for Inclusive Design and Environmental Access (IDeA Center) worked on the hotel, the first Universal Design-certified hotel in Hilton's global portfolio of 6,100 properties with over 977,000 rooms across 118 countries and territories.
The Hampton Inn Buffalo-Amherst will welcome athletes and their families, corporate travelers, prospective students and alumni to the University at Buffalo, and Western New York tourists.
The hotel features special amenities to serve sports teams including a large breakfast buffet, fitness center, and meeting/banquet facilities for up to 80 people. It also includes an indoor pool, laundry room, a lobby shop with The BFLO Store merchandise, two patios, a fire pit and a paved walkway to the Northtown Center.
Uniland was recognized by the Erie County Legislature for this accomplishment during its session on September 10th, 2020.
Partnering with Uniland on this project are Hampton by Hilton (hotel brand), Brookwood Hospitality (hotel operations), The Town of Amherst (Northtown Center operator), and the University at Buffalo IDEA Center (design consultant).

Thanks for Reading!
You've read 1 of your 3 guest articles
Register and get instant unlimited access to all of our articles online.

Sign up is quick, easy, & FREE.
Subscription Options
Tags: