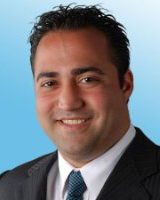 Bellport, NY Tommy Tsiolis of Diversified Realty LI, Inc. has brokered two leases in Long Island totaling 20,000 s/f.
In the first lease, Tsiolis represented the tenant, Equipco LLC, in a 15,000 s/f lease at 4 Pinehurst Dr. Jeremy Hackett of of Metro Realty Services represented the landlord. Equipco is a steel fabrication company.
In the second lease, ESR Capital renewed its lease at 6851 Jericho Tpke., Syosset. The 5,000 s/f office tenant was represented by Tsiolis, while Daniel Ginsberg of Milvado Property Group was the in-house leasing agent.