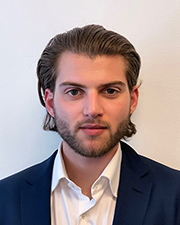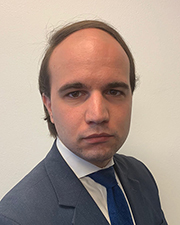 Manhattan, NY Trinity Street Capital Partners (TSCP) has relocated its corporate offices to 80 Broad St. in the Financial District. To fuel demand for their expanding services, TSCP has added two additional people to their team.
Sam Trow has accepted the position as business development officer for their new real estate and equity group. He is a graduate of Ithaca College and will head up this division for TSCP by growing the brand and developing new sources of originations and capital.
Christopher Csenzapaura, a graduate of the NYU-Schack Institute of Real Estate with a concentration in Real Estate Development, has accepted the position as lead analyst of the TSCP operations team.
His responsibilities will be to preform credit and equity analysis as well as the placement of capital in all segments of the capital stack. He comes to TSCP from REVPAR International in Alexandria, Virginia where he assisted on feasibility and asset management engagements within the hospitality sector.