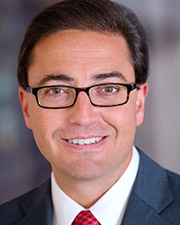 New York, NY Cyrus Izzo, the co-president of Syska Hennessy, has been elected chair of the Metropolitan Region of the American Council of Engineering Companies of New York (ACEC New York) for 2020-2021.
Izzo has been active in ACEC New York for 27 years and has held a number of leadership positions within the organization, including vice chair and director.
"Syska and I strongly support the goals of ACEC New York, which are to further the business interests of its membership, enhance the quality and safety of the environment we live and work in, and help ensure the vitality of our communities," Izzo says. "Engineering is playing a critical part in New York's recovery from COVID-19, so I view our work as more important than ever. I know that my colleagues on ACEC New York's executive committee agree with me, and that we'll be able to collaborate effectively to speed up the recovery process."
ACEC New York represents nearly 300 member firms that engage in every discipline of engineering related to the built environment, including civil, structural, mechanical, electrical, environmental, and geotechnical.
Izzo, who became co-president of Syska in 2007, holds a BSEE from Manhattan College and is a licensed professional engineer in New York, New Jersey, Massachusetts, Michigan, Connecticut and Pennsylvania. He is a member of Syska's board of directors, responsible for long-term growth and corporate governance of the privately held firm, which was founded in 1928. Additionally, he serves on the boards of the New York Building Congress, 7×24 Exchange International, and ACE Mentor Program of New York.