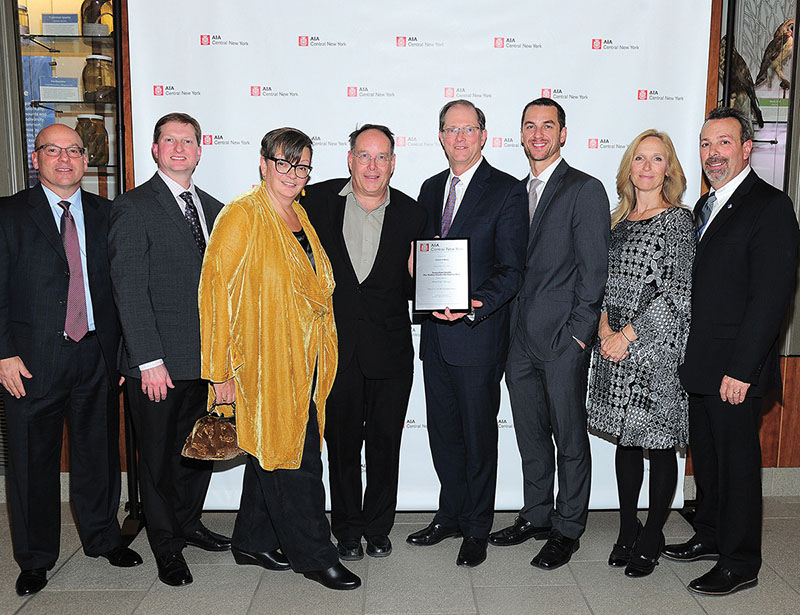 Watertown, NY The S/L/A/M Collaborative (SLAM) was part of the team to receive the 2019 American Institute of Architects Central New York Chapter Award of Merit, in the category of Planning/Design for Samaritan Health, The Walker Center for Cancer Care project. The team accepted the award at the 2019 Celebration of Architecture design awards ceremony on November 15th at The Gateway Center – SUNY ESF.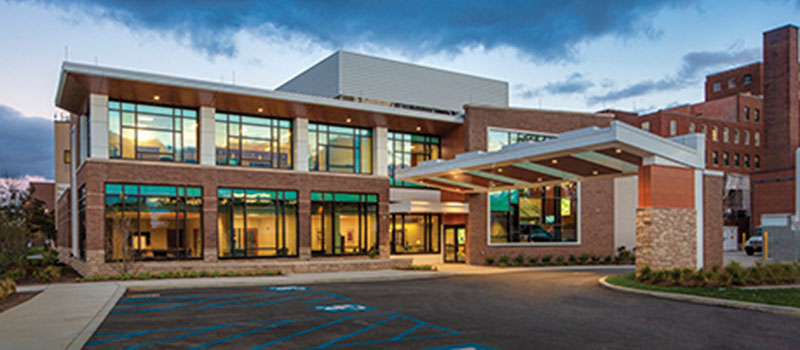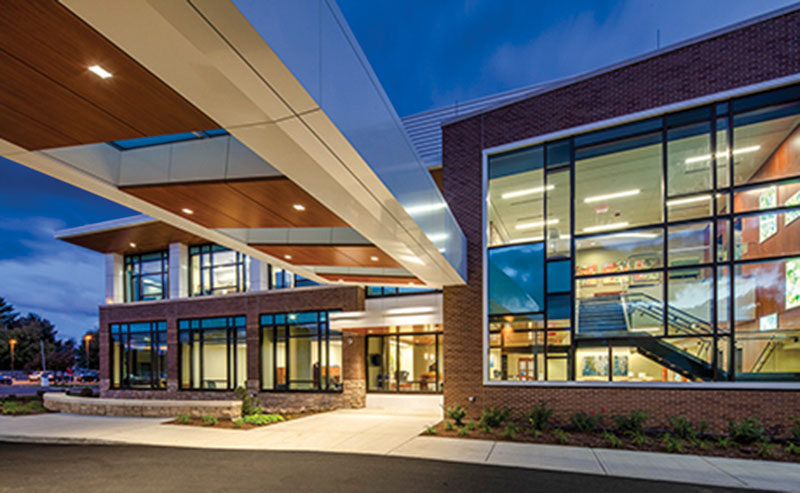 The design for the new Walker Center for Cancer Care was conceived by applying a "Mondrian" method of planning and design. The exterior glazing pattern affords natural light; accessibility to staff and support services; and a calm, healing environment. The lobby's wood finishes and graphics create comfort for new and returning patients, surrounded by a fireplace seating area, education area, internet café, boutique, as well as family consult rooms and medical education board room for hosting meetings, training and educational seminars. A covered drive-up entrance receives patients and dedicated on-site parking offers privacy and convenience during their visit.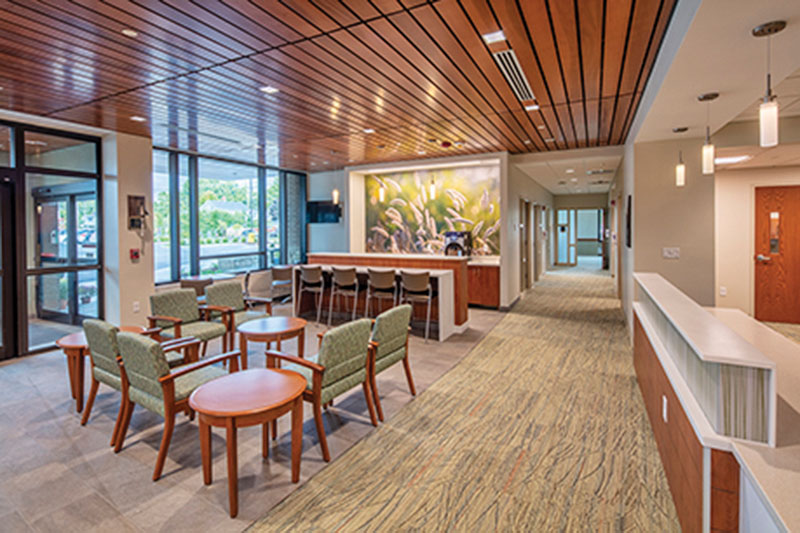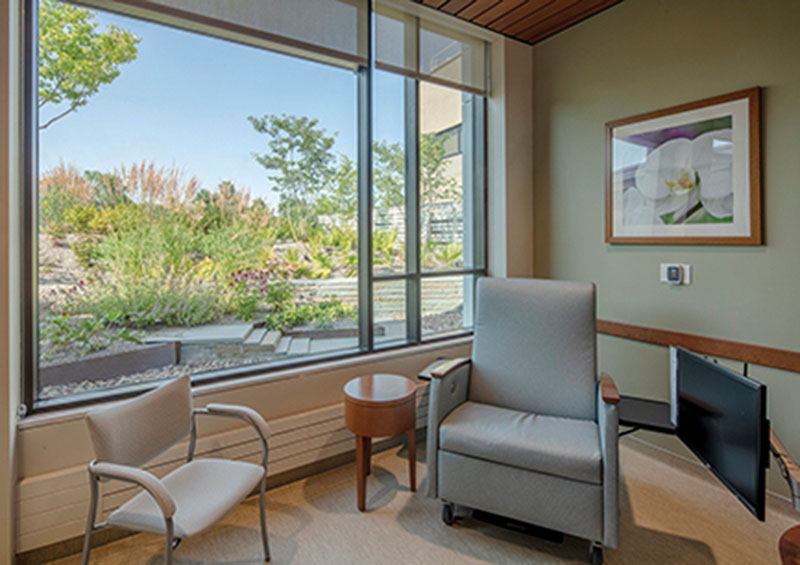 The upper level uses overhangs and thermally tinted windows to provide light while controlling heat gain and loss. LEED Silver was a template for the design and all aspects of the checklist were met. In addition, the design strategy centered around a structurally built up rooftop healing garden that offers patients daylight and views while providing a thermal mass insulating the infusion and exam area from temperature swings in the winter months. The garden is designed to be engaging in all seasons.
The $16 million Walker Center for Cancer Care, planned and designed by SLAM and constructed by Purcell Construction, offers a 17,000 s/f facility that co-locates Medical Oncology Infusion and Radiation Oncology together consolidating all practices within a centralized location that offers a comprehensive and coordinated multi-disciplinary cancer care program to better serve North Country New York cancer patients.
The design award recognizes innovative ideas, attention to detail, and dedication to the design profession as well as making a contribution to the architectural success of the Central New York region and beyond.