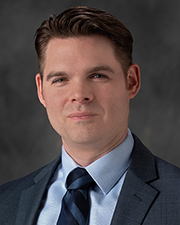 Princeton, NJ JRS Architect, P.C., has named Chris Rudman an associate at the firm. In his new capacity, he will participate more in key management decisions and joins the leadership team that's advancing the firm's growth as JRS marks the 33rd anniversary of its founding.
Rudman is a member of the American Institute of Architects and is LEED AP-accredited. He joined the Mineola-based firm in 2001, working in JRS' Princeton office.
Rudman has served as the lead in JRS' Education and Historic Preservation practices in the N.J. region. His set of technical and leadership skills and his proven client focus have helped JRS maintain long-standing relationships in these and other market sectors, including corporate, financial, hospitality, industrial and retail. Clients have included Capital One Bank, Chase, Anthony Coal Fire Pizza and Safavieh.
Rudman has been the lead project architect for many high-profile education clients, including Kean University, Montclair State University, New Jersey City University, Ocean County College, Rutgers University and Seton Hall University. Projects have included office, classroom and collaborative space renovations; façade investigations and restorations; roof inspections and replacements; Americans with Disabilities Act (ADA) improvements; conference center, dormitory and gymnasium renovations; rooftop patio designs; and dining facilities expansions.
Rudman has led Historic Preservation projects in both the private and public sectors. Projects include façade and interior restoration for older 20th century financial institutions, façade repair for a historic multi-story building in downtown Newark, restoration and expansion of a turn-of-the-(20th) century manor home, and roof and window restoration at Liberty Hall's carriage house at Kean University.
JRS Architect, P.C. is a full-service architectural firm that also provides interior design, programming, project management and preservation services. Since the company's inception in 1986, JRS has been directly involved with the design and construction of corporate offices, banks, retail stores, schools, healthcare facilities, restaurants, hotels, industrial/warehouse spaces and multifamily units. The firm has served a clientele that ranges from Fortune 500 companies to start-ups. With a staff of professionals in Mineola, N.Y., and Princeton, N.J., JRS Architect, P.C. is recognized for innovative design and creative solutions born out of solid experience and industry knowledge.