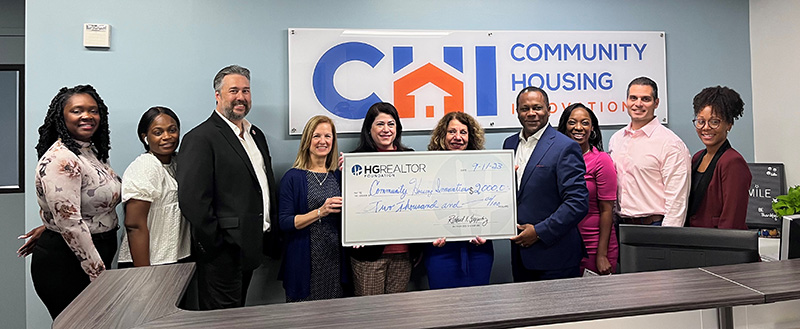 White Plains, NY The Hudson Gateway Realtor Foundation (HGRF), the charitable arm of the Hudson Gateway Association of Realtors, presented a check for $2,000 to Community Housing Innovations, serving the Hudson Valley, New York City and Long Island.
Community Housing Innovations (CHI) is a not-for-profit housing and human services organization dedicated to ending generational poverty by helping individuals and families secure quality, affordable housing. CHI's Homeownership Program helps people to achieve the dream of owning a home by providing education, counseling, and financial assistance to guide them through the home purchase process. To date, more than 1,700 people have participated in this program.
In addition, CHI provides temporary shelter, as well as transitional and supportive housing for hundreds of families and individuals per night. CHI also operates Foreclosure Prevention Counseling and Eviction Prevention Services for homeowners in financial distress.
"CHI thanks HGRF for this generous donation," said Ron Abad, CEO of CHI. "We are excited to part