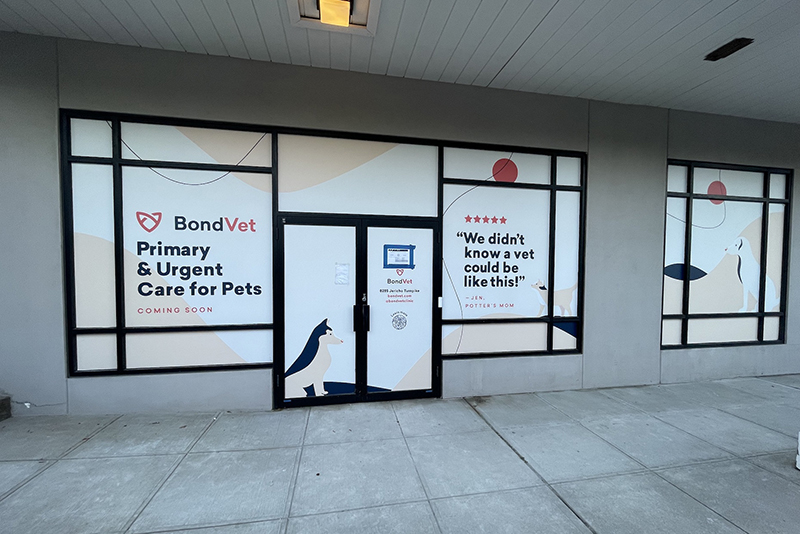 Woodbury, NY Eastman Cooke & Associates (ECA), a New York-based general contracting firm, has been awarded an interior renovation project for BondVet at 82-85 Jericho Tpke. The project entails rebuilding an existing 2,700 s/f ground level space for the female-led veterinarian practice, which currently has 13 clinics throughout Manhattan, Brooklyn, and Queens, as well as in Boston, Bethesda, MD, and Arlington, VA.
"We are proud to be working with a pet health company known for its cutting-edge, full-service approach to veterinary practices," said April Intrabartola, vice president of Eastman Cooke & Associates. "As a dedicated dog owner, I especially appreciate the range of services they offer, and our team will be working diligently to ensure they open on schedule in the early fall!"
The work being implemented includes interior fit-outs with millwork and new cabinetry, new doors and drywall partitions, a demising wall, new ceilings and flooring, new mechanicals, and new plumbing. In addition, Eastman Cooke will be responsible for the installation of electrical, sprinkler, and fire alarms modeled for veterinary clinics. The plans also entail special lighting for surgery rooms, as well as wet tables and x-ray rooms. In addition, Eastman Cooke will coordinate with the technology wiring consultants and other vendors.
The expanding veterinarian group is recognized for its unique approach to service, technology, design, and culture, offering services spanning wellness visits to surgery 365 days a year. In addition, the practice is known as a pioneer in veterinary urgent care, available for both walk-ins and pre-scheduled visits online.