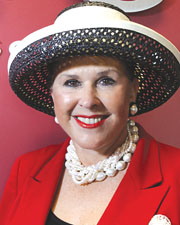 Calverton, NY Marie Zere, president and CEO, Zere Real Estate Services exclusively completed a long-term 30-year, $30 million plus ground lease with a five year extension by Next Era, a partner of National Grid, for an 85.2 acre solar farm on agricultural land situated on the east end of the North Fork of Long Island.
The site is located on the west side of Edwards Ave., across from the substation where there is a total 660 acres of land either already developed or under development with utility-scale solar power facilities, all clustered in the vicinity of a LIPA substation on Edwards Ave. These properties are part of one of the largest solar portfolios in New York State.
All parcels were represented by Zere.
The property is part of a 36 MW project. The solar panels will be ground-mounted on a tracking system that allows the solar panels to follow the sun's rays. Solar energy is clean, resilient and affordable for Long Islanders going forward to offset the high costs of energy usage.
"Calverton is the only place on Long Island that had large parcel availability, the right zoning, near a substation and a municipality, the Town of Riverhead, that is business friendly and pro-economic development." said Zere.