Syracuse, NY According to Michael Finn, managing partner of CBRE|Syracuse, the company completed the following transactions:
Glenn Weisiger, of CBRE| Syracuse represented the tenant, Leslie's Pool Supplies in the lease of a 5,393 s/f retail building. The property is located at 5374 West Genesee St. Leslie's Swimming Pool Supplies, is the largest swimming pool supplies retailer. Leslie's sells a full range of supplies for pool maintenance, including chemicals, cleaning devices, equipment and parts, as well as recreational and safety products for swimming pools. Their headquarters is in Phoenix, AZ, and have a total of 930 locations throughout the U.S.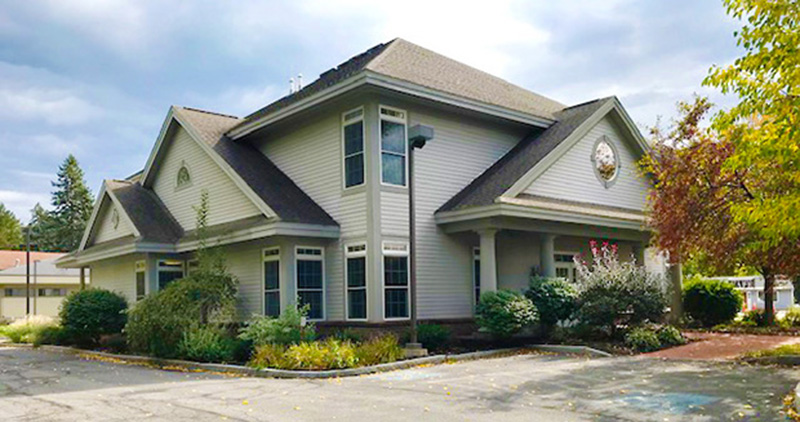 Ed Kiesa, and Weisiger of CBRE|Syracuse, and Todd Wenzel, of Wyze Realty exclusively represented the seller in the sale of 6849 East Genesee St. in Fayetteville. The property sold for $1.4 million, and was purchased by AJM IV Properties, LLC.
Kiesa sold a free-standing retail building that was previously tenanted by Bank of America. The building is 2,584 s/f, located at 401 Nottingham Rd. The building sold for $375,000 and was purchased by OPR Management, LLC.
Bill Anninos, of CBRE|Syracuse leased a 2,935 s/f office space to DISH Wireless, LLC. The property is located at 225 Greenfield Pwy. in Liverpool. Dish Wireless is a company that provides wireless voice and data services in the U.S. under the Boost Mobile brand and will provide services under its own brand after its network is built.
Kiesa, and Valerie Vincent, of Venture Brokerage sold vacant land, totaling 5.61 acres in Dewitt. The lot is located on Widewaters Pwy and Phyllis Ln. The land was sold to Phillion Properties, LLC for $750,000.
Anninos, and Kristi Croniser of Gloria Realty Group exclusively represented the seller in the sale of a 7,000 s/f free-standing office building. The property is located at 6538 Baptist Way in East Syracuse. The building sold for $270,000, and was purchased by PTM Solar. The company, PTM Solar specializes in powering homes with wind and solar energy.
Marty Dowd, of CBRE|Syracuse and Jay Berry, of CBRE Texas sold a 7,945 s/f office building. The building was purchased for $250,000.
Dowd, and Mark Rupprecht leased a 26,665 s/f office space at 5786 Widewaters Pwy. in East Syracuse. The property was leased to the New York State Office of General Services. OGS provides services to state and local governments, state employees, visitors, and the public.