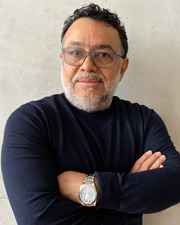 New York, NY Luis Rivera is a partner at Nandinee Phookan Architects, a New York City-based architecture and design firm where he heads the team in business development and outreach as well as quality control of construction documents. Rivera worked with large architectural firms like Ellerbe Beckett, NBBJ and Skidmore, Owings & Merrill (SOM) before joining Nandinee Phookan, and his experience working in large firms on project management, global collaboration and technical expertise on complex projects has greatly benefited the firm.
A first-generation New Yorker, Rivera moved to New York City with his mother as a child, but every summer he would travel back to Guatemala where he spent time with his father, a civil engineer, who along with his grandfather and uncles, owned and operated a large steel fabrication company. During his visits, Rivera would see his father design steel structures and would often accompany him to meet clients and visit construction sites, which made a lasting impression on him as a young boy.
He took an introductory architecture course in high school, and he gained admission to the architecture programs at both Pratt Institute and the City College of the City University of New York. He decided on City College earning a Bachelor's degree in Architecture while supporting himself and paying for his education by working every weekend through his college years.
After graduation from CCNY, Rivera was offered a position at the office of J. Max Bond, who had been the dean of the School of Architecture at City College. While at Bond Ryder and Associates, Rivera and Nandinee Phookan both worked on the new 26-story building for the Indian Mission to the UN, designed by the renowned Indian architect, Charles Correa. Rivera then worked on the architectural team led by Ellerbe Becket and HOK on New York's largest hospital project, King's County Hospital. Over the next decade, Rivera worked for large firms focusing on the technical aspects of significant projects ranging from healthcare and institutional developments to assisted living.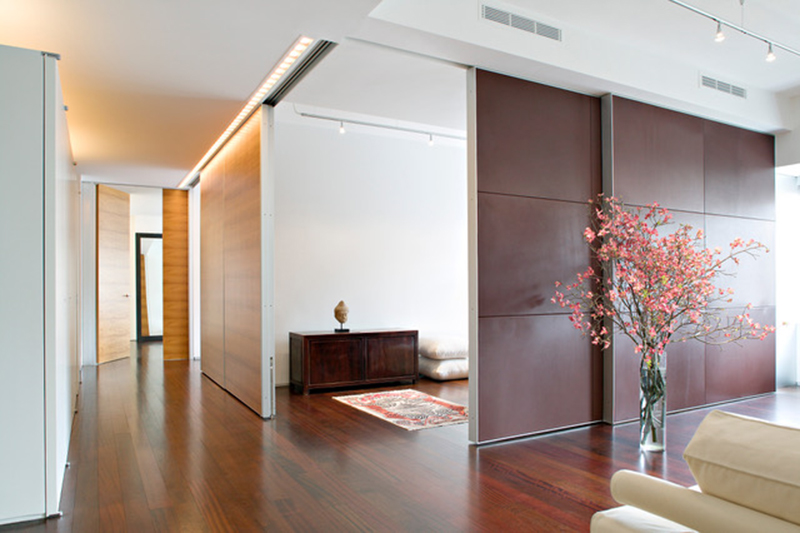 Since joining Nandinee Phookan Architects in 2002, Rivera has been instrumental in expanding the firm's portfolio to encompass diverse sectors including aviation, transportation, healthcare and government. Based in Brooklyn's iconic Dumbo neighborhood, Nandinee Phookan Architects already had a significant track record of success with a progressive and client-focused approach, and with Luis's efforts, the firm has today grown into a team working collaboratively on high profile New York City projects such as LaGuardia Airport, Moynihan Station and the Brooklyn Bridge Montgomery Coastal Resiliency project. The firm is also working with Northwell Health and Maimonides Medical Center in the healthcare sector, and has worked with federal agencies including General Services Administration (GSA), Federal Trade Commission (FTC), United States Citizenship and Immigration Services (USCIS) and National Institutes of Health (NIH).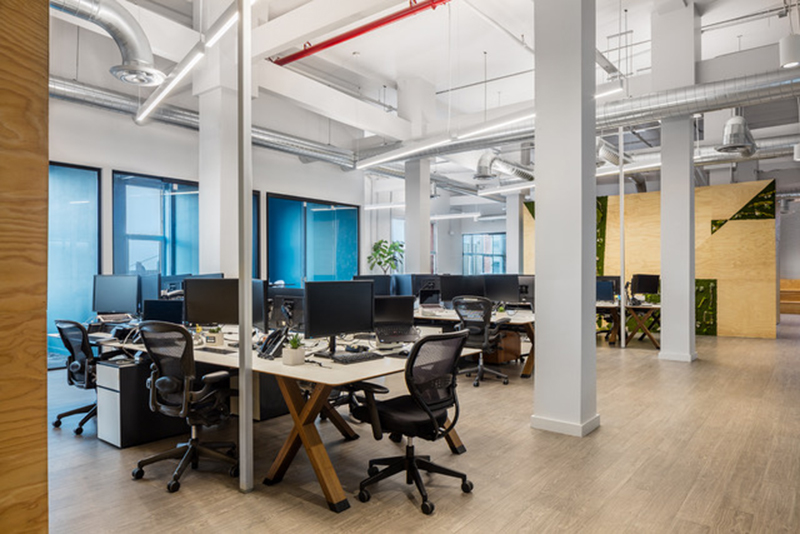 Rivera led the Nandinee Phookan Architects team, working as a sub-consultant to the HOK/WSP Design JV, on various aspects of the new LaGuardia Central Terminal Building including the detailing of the Headhouse check-in and ticketing canopies and construction documents for the Central Hall interior core and shell. Rivera also led the team to create a temporary pedestrian connector bridge between the existing Central Terminal Building and the new Concourse A where NPA is the architect of record. Currently, Rivera is heading the team in collaborating with HOK on the interior fit-out of the Central Hall.
A people person with a passion for problem solving, Rivera has connected with and formed partnerships with firms such as HOK, WSP, AECOM and Dewberry, leveraging Nandinee Phookan Architects' status as a Minority- and Woman-Owned Business Enterprise (MWBE) to collaborate on projects large and small. In addition, Luis has been instrumental in adding other sectors to the firm's portfolio, including industrial projects with the Hunts Point Cooperative and Produce Markets and marine projects for New York City Economic Development (NYCEDC) and New York Cruise Lines, Inc.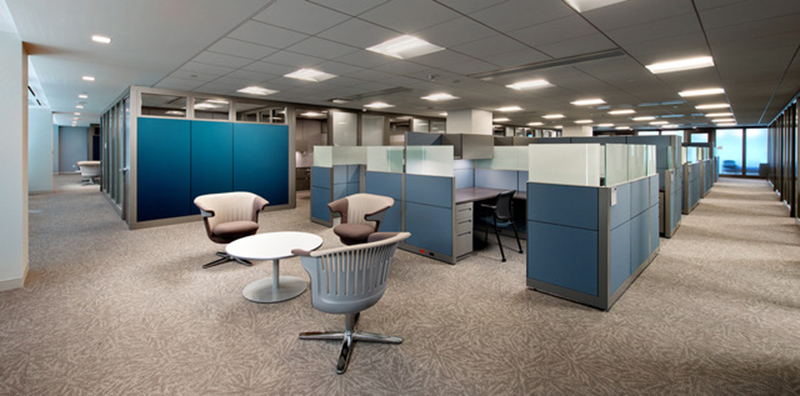 Rivera oversees client services and operations, bringing over three decades of experience in project management and technical design and coordination. His interest in leadership and teamwork has shaped the firm to create a more efficient and empowering environment where every member plays a role. Creating teams, working collaboratively with clients and project owners, and ensuring an optimal result for each and every job is a cornerstone of his work.
With an urgent industry-wide push toward greater sustainability and resilience, the need for innovation across the world of design continues to accelerate at a record pace. Today's architecture challenges require significant design expertise and vision, but also the ability to address environmental concerns, community impact and so much more. Rivera and the team at NPA believe strongly that projects should benefit all stakeholders—clients, partners, and the communities in which they are built, and seek out cost-effective and practical solutions that improve both quality of life and the bottom line. Rivera and the Nandinee Phookan Architects team consistently exceeds their clients' expectations—from government agencies and corporations to small businesses and community groups—with a strong vision for their projects and a track record of success in working within their budgets and schedules.