Hicksville, NY American Investment Properties (AIP) completed the sale of 372 S Oyster Bay Rd. The 2,190 s/f property is a medical office property. The sale price was $965,000, which equated to $440 per s/f.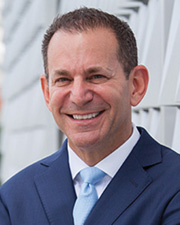 According to Ron Koenigsberg, CCIM, president of AIP, "The biggest challenge we faced on this sale was the high asking price per s/f for the building. The building was 2,190 s/f, and our asking price equated to $500 per s/f, almost three times above the average per s/f for that area. Also, the lack of on-site parking made this assignment difficult to market. The parking spots were small in size and there were only 9 spots available."
Chintu, the seller, retained AIP through an exclusive listing agreement, allowing the company to provide premium advertising online. They also leveraged a large 'For Sale' sign on the busy S Oyster Bay Rd., where the property is located. This put at least 28,000 eyes on the property each day.
AIP's online marketing resulted in over 40,000 property views online, and dozens of leads and interested buyers emailing or calling in to the office. Due to this listing activity, they secured numerous tours and offers.
Ultimately, Koenigsberg found the right buyer through long-standing and friendly relationships with local brokers. Harris Rousso, of Real Estate Strategies, worked together with Koenigsberg to complete this deal. Rousso's buyers saw the potential in this property for their dental practices and they purchased the property.