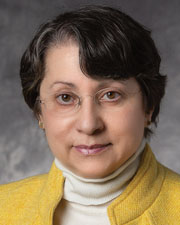 Arbitration as a dispute resolution vehicle has been around for a long time. However, the wide and popular use of Zoom has made it even more appealing at this time in history. At one time you had to schedule many witnesses to fly or drive in for hearings with all logistics of such gatherings. Now, everyone can stay where they are and fully participate via Zoom. People can be in different locations within the state, in another state, or even in another country. There are many things to learn about the production aspects of such arbitrations, such as lighting, sound issues and children running around in the background.
There are new issues about privacy, since you can get close-ups on the picture and see things on peoples desks that perhaps they did not intend you to see. Keep watching, I'll be writing future articles about this topic.
C. Jaye Berger is the founder of Law Offices C. Jaye Berger, New York, N.Y.