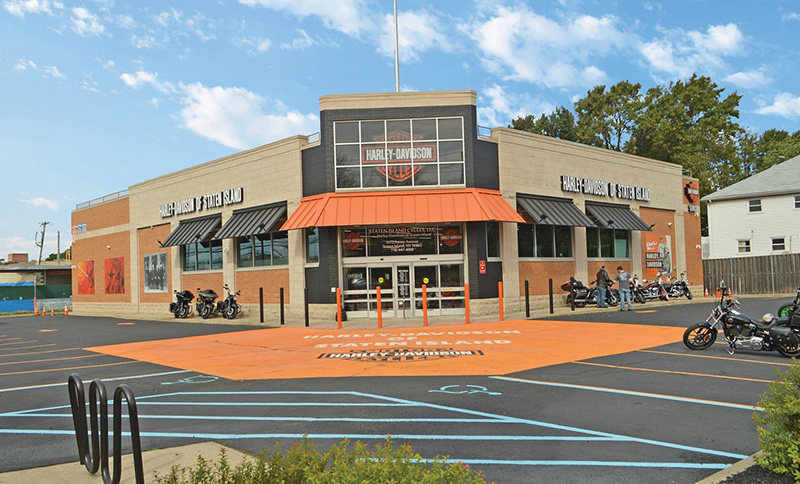 Staten Island, NY The Boulder Group completed the sale of a ground leased Harley-Davidson property located at 1973 Forest Ave. for $5.55 million. The 8,299 s/f property is on the northwest corner of Forest Ave. and Van Name Ave.
The Harley-Davidson ground lease has 18 years remaining. The ground lease is NNN and features zero landlord responsibilities. There are five 5-year renewal options with 10% rental escalations in each option.
Randy Blankstein and Jimmy Goodman of The Boulder Group represented both parties. The buyer was a New York-based developer and the seller was a New York-based real estate investor.
"The long-term lease to a high performing Harley-Davidson dealer made this an attractive investment" said Blankstein, president of The Boulder Group.
Goodman, partner of The Boulder Group, said, "Properties in top MSA's like New York City are some of the highest targeted investments."
Harley - Davidson is an American motorcycle manufacturer, founded in Milwaukee, Wisconsin in 1903. One of two major American motorcycle manufacturers to survive the Great Depression.