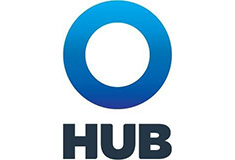 New York, NY Hub International Northeast (Hub Northeast), a subsidiary of Hub International Limited, a leading global insurance brokerage, will be hosting a virtual event, titled "Navigating Risks and Unprecedented Insurance, Legal and Construction Challenges in 2021" on Thursday, March 11, 2021 to educate real estate owners and developers on a wide range of current unprecedented challenges including, but not limited to:
Rising insurance costs;
The near extinction of umbrella purchasing groups; and
Dangerous policy exclusions to be aware of.
HUB will be teaming up with the legal team from Herrick Feinstein LLP and Consigli Construction, covering ways to mitigate potential exposures and future losses through proactive risk management strategies and tips on avoiding costly mistakes when purchasing insurance. Moderated by Karol S. Robinson (Partner, Real Estate Department, Herrick Feinstein LLP), the panel of industry experts includes Michael Zeldes (SVP, HUB International Northeast), Brendan Schmitt (Partner, Real Estate Department, Herrick Feinstein LLP) and Todd DeSimone (General Counsel, Consigli).
The complimentary 45 minute webinar will begin at 9:00am and will be held via the Zoom platform. To learn more about this event, and to register, please CLICK HERE.