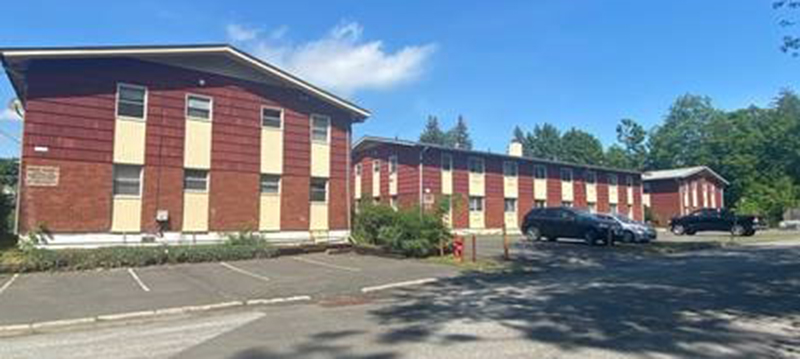 New Paltz, NY Kempner Properties, a White Plains-based commercial real estate company, completed the acquisition of Paltz Commons, a 36-unit garden style apartment complex for $7.6 million.
The 29,530 s/f property comprised of three buildings at 144 Main St. is currently 100% occupied and primarily leased to students of SUNY New Paltz and located downtown and within a four-minute walk to the college campus. The building, that features 41 on-site parking spaces, was constructed in 1966.
"Our plan is to begin extensive high quality renovations to the apartments and improve the building's common areas, exterior painting, aesthetic improvements and landscaping," said Kempner Properties managing partner Peter Kempner, who said the site was purchased directly from the longtime/owner, seller, with no brokers involved.
Kempner also currently owns/manages four other properties in New Paltz including New Paltz Plaza, a 145,000 s/f grocery anchored shopping center and 138 Main St., a neighborhood strip center located next to Paltz Commons.
"The town of New Paltz is known for its strict barriers to entry which makes this an irreplaceable asset," said Kempner.
Paltz Commons is located downtown next to popular eateries, shopping and transportation as well as nearby parks and attractions such as the Mohonk Preserve.