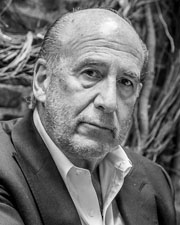 Greenvale, NY The entire Mojo Stumer team is proud and excited to congratulate founding principal, Mark Stumer, on receiving the Lifetime Achievement Award from the Long Island Chapter of the American Institute of Architects.
In the 40 years since co-founding Mojo Stumer Associates, Stumer has built and maintained a unique and beautiful brand of architecture that has been widely awarded and globally recognized, a signature style of detail-driven design that is easily recognizable by anyone in the industry as "Mojo Stumer work."
Whether you call it 'Warm Modernism,' 'Architecture with Soul,' or any number of other descriptive monikers, it is all distinctly and uniquely generated from the brand of 'Mark Stumer and Tom Mojo.'
The impact of Stumer's work has spanned our region, with countless high-profile projects scattered from Manhattan to Montauk, as well as across the country and overseas (and on the seas!). He has been a passionate advocate for the advancement of modern design on Long Island, always keeping the firm on the cutting edge of design trends and technologies, and has in many ways led the charge in enhancing and modernizing the built environment of our region.
If you were to ask Stumer, he'd tell you he's not quite ready for this award – only because he's not done yet. We know it's well deserved, and we also can't wait to see what's still to come.