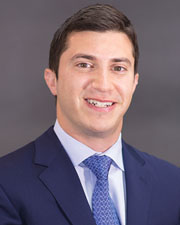 Name: Jason Morgan
Title: Principal
Company Name: Morgan Properties
What was your most notable project, deal, or transaction in 2020?
In October, Morgan Properties acquired an 18-property multifamily portfolio, comprising 3,256 units in North Carolina and South Carolina, for $323 million. This transaction takes our unit count in the Carolinas to nearly 5,000 units and our national portfolio to more than 78,750 units. It was also one of the largest acquisitions in the industry post-COVID-19. Despite 2020 being an unprecedented year, this acquisition shows our continued confidence in class B, value-add multifamily fundamentals, the strength of our business and talented team, and our eagerness to grow our portfolio.
What are your predictions for commercial real estate in 2021?
As we head into 2021, we can expect the long-term influence and outcomes of this unprecedented year to have a unique effect on the multifamily industry. One trend we were seeing pre-COVID was millennials beginning to move out of crowded cities as they prioritize space. The pandemic has only expedited this demographics shift. With many companies offering employees' the ability to work remotely, there will be more flexibility when choosing where to live. We can also expect to see an increase in demand for class B suburban multifamily and thus corresponding rent growth as renters prioritize larger apartments at a more attractive price point.